This summer Vancouver Civic Theatres is offering self-guided tours of the Orpheum, one of the most beautiful concert halls in North America.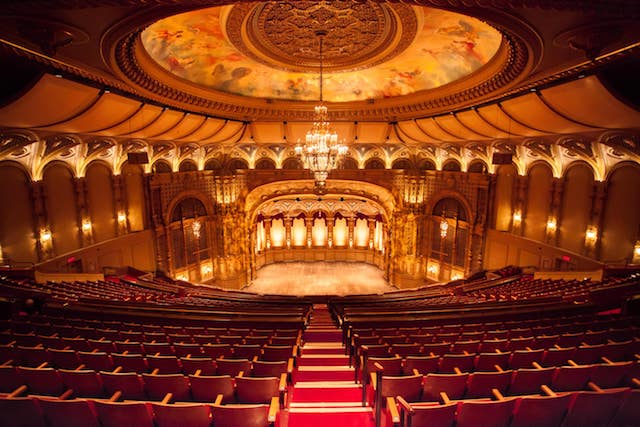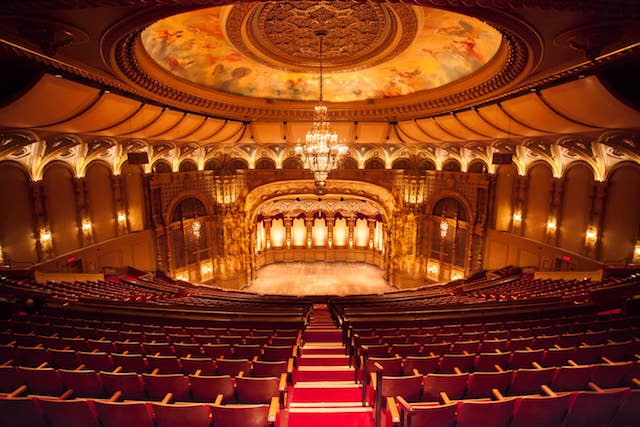 For 90 years the Orpheum theatre on Granville Street has been far more than an iconic neon sign. Hosting concerts, comedy showcases, the VSO, and even my high school commencement ceremony, this gorgeous venue is an magnificent slice of Vancouver history.
Built for $1 million in 1927, it hosted Vaudeville acts and the latest motion pictures from Hollywood. It boasts soaring lines, gold leaf, grand staircases and 145 original crystal chandeliers, and has been designated a National Heritage Site.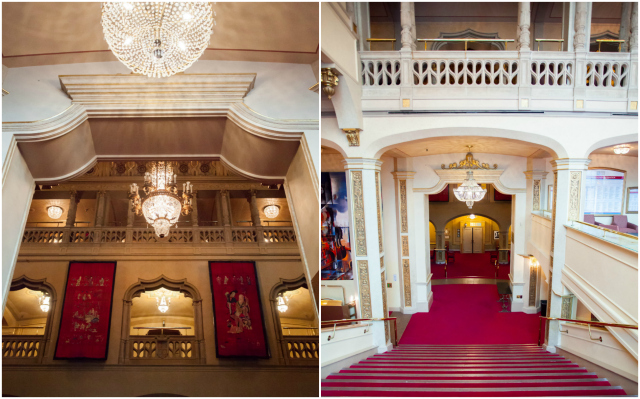 Now you can join a summer tour to learn about the Orpheum's history and architecture, spooky stories, famous performers, and how the community once came together to "Save the Orpheum." Tours are self-guided, with support from Vancouver Civic Theatres staff. Attendees will be given one hour to wander the lobbies, staircases, and the mezzanine floor of the auditorium.
Tours are available three times per day on Tuesdays, Wednesdays, and Saturdays starting today. Tickets are available online or in-person at the Tickets Tonight booth located inside the Tourism Vancouver Visitor Centre. As the Orpheum is a working theatre, tours, availability and content may vary.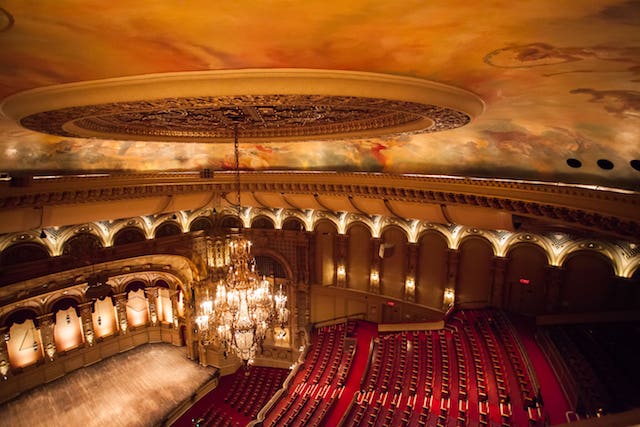 The Orpheum is a member Vancouver Civic Theatres venue collective, which also operates the Queen Elizabeth Theatre and Plaza, Vancouver Playhouse, and ANNEX. For more information, follow Vancouver Civic Theatres on Facebook, Twitter and Instagram.