by

Disclosure: Sponsored Post

— This post is sponsored by Kijiji's Second-Hand Van. Please review the Policy & Disclosure section for further information.
Kijiji, Canada's most popular local classifieds site, has found a new way to connect with buyers, sellers, and traders through the Second-Hand Van web series. You can follow host Daniel Fu around Vancouver where he'll explore some of the goods, cars, services, and more that are available from locals on Kijiji.
Second-Hand Van from Kijiji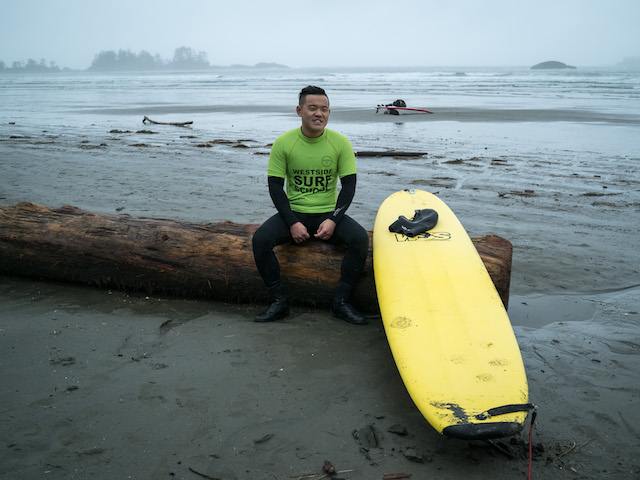 Fu has hosted one season of Second Hand Van, going behind the scenes of Vancouver's second-hand economy with an amazing range of characters who make the scene tick.
"There are so many unique items on Kijiji – everything from paintings to bikes, and even classic Nintendo consoles – which I just purchased last week!" says Fu. "The best part about buying second-hand is that almost every item you find has a story."
He once came across some wicker baskets, which he thought had no real value. It turned out they were First Nations baskets dating way back and were worth $15,000 each. "I always like to ask how and where a seller got the item, and why they're trying to sell it to learn more. You might find out that the item you're purchasing is worth more than you think!"
On top of the unique finds he makes as a Kijiji super user, there are so many everyday necessities that you can find as well.
"Whether you're looking for a rare antique or a bike to commute to work every day, individuals can look to the second-hand economy for every type of item or service for a more affordable price. If you're looking for it, someone is likely selling it, so it's worth doing a quick search."
Once you start watching the web series you'll notice that Fu doesn't do this alone. He meets buyers, sellers, and industry pros that help him restore, repair, and improve some of his Kijiji purchases.
"What many people don't realize is that you can find so many skilled people online who can help repair, improve and shine second-hand items. For example, in the 4th episode of Second-Hand Van, I was lucky enough to help a local renovate her van to make it more functional and comfortable to live in. We sourced an amazing craftsman on Kijiji to do the work and now she has a great space that meet all her needs. There are so many people that trade their skills and services for products or cash. You never know if you don't ask!"
Fu says that there are many different ways that Vancouverites leverage second-hand items to improve their lives.
"From sourcing affordable surfboards to learning how to ride a wave in Tofino, to purchasing vintage motorcycles for cruising around the city, or exploring what it's like to live in a decked out van, Vancouver's second-hand economy can truly be leveraged to add value to people's lives – locals are doing it every day in unique and fun ways."
After 4 episodes of Second-Hand Van, Fu has learned a thing or two about the second-hand economy in Vancouver, that's unique to our region.
"Vancouver has tons of amazing furniture and Asian artifacts that date back to the Expo days due to the influx of immigrants during that period. A lot of beautiful fine china and red wood furniture in this city. Also, jade is huge in BC right now as only two places in the world have a large deposit of it."
Tips for Upcycling
"Look on online and do your research. The internet is your oyster and there are a lot of amazing DIY ideas that you can leverage to upcycle second-hand items you've found. You can make your item worth even more by revamping it!"
Check out Second-Hand Van episodes online now and follow Kijiji, for more second-hand inspiration, on Facebook, YouTube, Instagram and Twitter.