by

Disclosure: Sponsored Post

— Published in partnership with ZenSeekers Please review the Policy & Disclosure section for further information.
It was one of those gorgeous Pacific Northwest afternoons where the morning rain left every leaf glistening with colour while the sun poked through the clouds and bounced rainbows off Salish Sea. The only thing that took me away from the view at the Sooke Prestige Oceanfront Resort, was the spectacular 1,920-square-foot Pacific Penthouse, which just so happened to be my home for the night. I had just checked-in for my assignment in Sooke with ZenSeekers, and I was getting the royal treatment.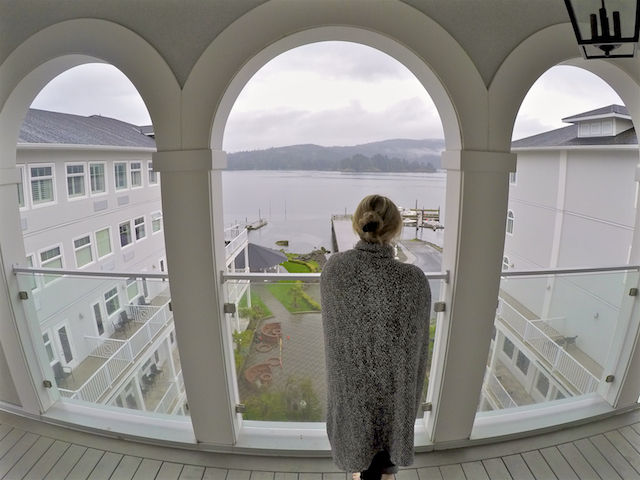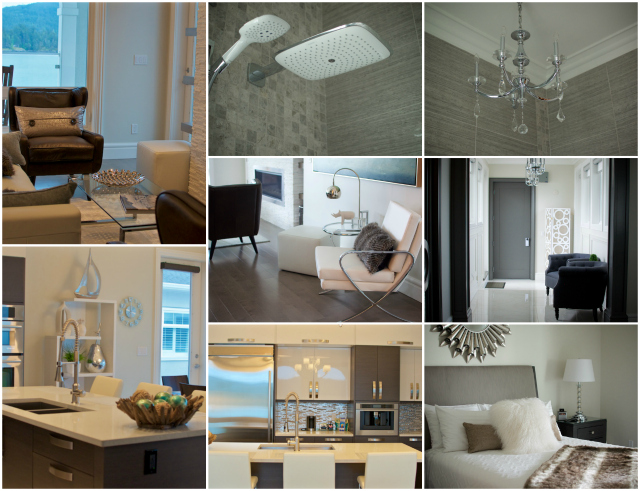 Plush furnishings, textured decor, and fluffy blankets around every corner that are perfect for draping around your shoulders as you sip your morning coffee (with beans from a local roaster) curled up a rocking chair on the deck as you peer out at the ocean. I did just that during my stay, right before I called down to the West Coast Grill and ordered eggs benedict with Dungeness crab bruschetta and house-made Hollandaise sauce. Continue reading my post for ZenSeekers »
Book your own getaway at the Sooke Prestige Oceanfront Resort »
The Pacific Penthouse was amazing, and if I didn't have a deadline – or check out time – I would have moved right in. Hosting happy hour at the outdoor kitchen, next to the hot tub on one of the three decks; pulling a bottle of BC VQA out of the wine fridge and curling up on the couch; working out of the fully connected office in the morning then following up with a few rounds on the roof-top putting green; calling up to-die-for room service with a smile; slipping into a fluffy bathrobe and heading down to the Le Sooke Spa for a treatment; collapsing into a mound of plush pillows in the king size bed at the end of a long day of pampering.
Thanks to the Sooke Prestige Oceanfront Resort, I also got to explore the area with Deanna from LoveSooke. She took me on a beachcombing tour of the area where she grew up.
"It feels like candy in my pocket," Deanna Brett said with childlike enthusiasm as she tucked away another piece of turquoise sea glass from the tumbling surf at our feet…. Her tour company takes guests to her favourite hidden beaches where they can beachcomb for treasures and scan for whales in the waters of the Juan de Fuca Strait. "You can scour the beach then turn around and find something new," she said as she picked up a green marble that appeared in the loose sand in one of my footprints. Continue reading my post for ZenSeekers »
Book your own getaway at the Sooke Prestige Oceanfront Resort »
You can explore this beautiful region, just outside of Victoria on Vancouver Island! Contact the Sooke Prestige Oceanfront Resort for everything you'll need during your visit.