What do famed Olympic sprinter Andre De Grasse, teddy bears, Charlotte Diamond and Scottish kilts have in common? These are all sightings you can expect to see in Coquitlam this June! Whether you're a sports enthusiast, a parent of young kids or a working professional in search of new adventures, get ready, get set…
1. See Andre De Grasse race
Watch as Canada's fastest man takes to the track at Percy Perry Stadium in the hopes of posting a record run. Andre De Grasse, who made headlines at the Rio Olympics, will compete in Coquitlam on Wednesday, June 28 at The Vancouver Sun Harry Jerome International Track Classic.
Others to watch include Melissa Bishop, the Canadian indoor and outdoor 800-metre record holder, and decathlete Damian Warner, who won a bronze at the 2016 Rio Olympics. Hop off at Lafarge Lake-Douglas SkyTrain station.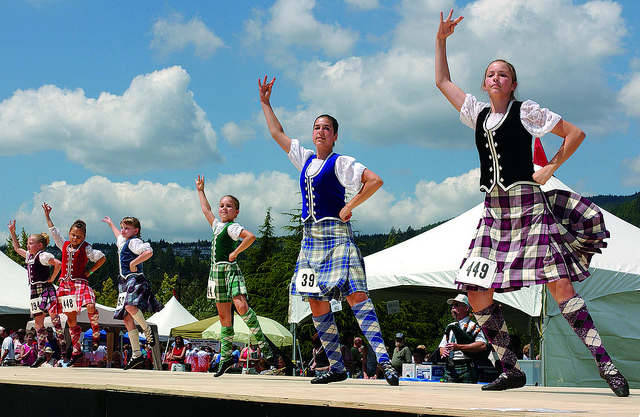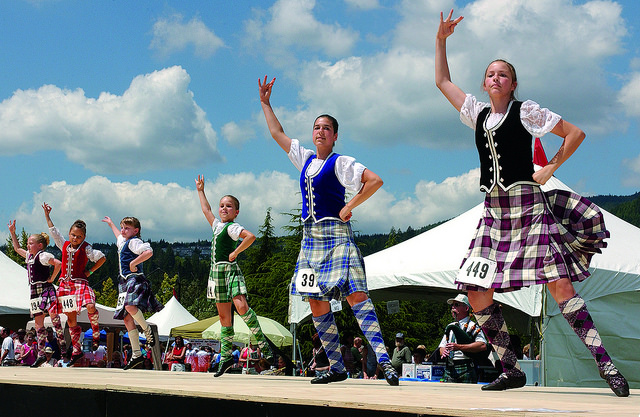 2. Get your Scottish kicks
Dig out the kilts and tartans and get ready to celebrate the BC Highland Games & Scottish Festival on Saturday, June 17 at Percy Perry Stadium (near Lafarge Lake-Douglas SkyTrain). You don't need to have Scottish blood to enjoy the festivities, which includes highland bagpipers and dancers, drumming, heavy event athletes, food, whisky tasting, a beer garden, a haggis hunt, live music, Scottish delicacies and children's activities.
3. Free family concert with Charlotte Diamond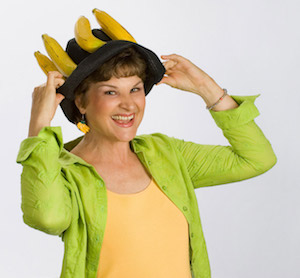 Round up the kids for an outdoor concert experience as performers take the stage at the Town Centre Park Plaza on Saturday, June 10 (near Lafarge Lake-Douglas SkyTrain station).
The entertainment begins with Tony Prophet at 3:00pm, Kellie Haines Ventriloquist at 3:45pm and Charlotte Diamond at 4:30pm. Don't forget your teddy bears!
4. Teddy Bear Picnic Grande Parade
Cheer on the parade as it weaves its way throughout Coquitlam toward Town Centre Park, beginning at 9:45am on Sunday, June 11 (easily accessed by SkyTrain). The Teddy Bear Picnic kicks off at 11:00am, featuring storytelling, puppet shows, free balloons and face painting.
5. Free fishing derby at Lafarge Lake
Take part in some free, fishy fun for the whole family from 9:00am to 1:00pm on Sunday, June 18. Freshwater Fisheries Society of BC will be stocking Lafarge Lake in the morning with rainbow trout, so chances are high of reeling in a fish. Experts will also be on site teaching new techniques. The lake is at Lafarge Lake-Douglas SkyTrain station, with ample parking in Lot D at Town Centre Park.
6. Fraser Pacific Rose Society's Rose & Floral Art Show
BC's largest rose show is a juried event featuring hundreds of roses and horticultural exhibits plus free floral arrangement demos and guided tours. It all takes place at Dogwood Pavilion, 1655 Winslow Ave, on Saturday, June 10 from 1:00pm to 5:00pm and Sunday, June 11 from 9:00am to 3:00pm (award ceremony on Sunday at 3:00pm).
7. Hockey Night in Canada's Play On!
Interested in street hockey? The world's largest street hockey tournament and sports festival is coming to Coquitlam Centre from June 17-18 (at Lincoln SkyTrain station). Register your team before June 12 for this fun four-on-four street hockey tournament that aims to help kids feel like NHL pros, and adults feel like kids again.
8. Daisy Day
A family-friendly event in Austin Heights (1000 Austin Ave) on Saturday, June 10 complete with children's activities, prizes and a free pancake breakfast prepared by the Coquitlam Kinsmen. Enjoy performances throughout the day from Chapter 11, Fat Jazz, Five on a String, Disney singing princesses and a magician.
9. Saint-Jean Baptiste Day
Join in the French Canadian celebrations on Saturday, June 24, starting at Vancouver's Canada Place from 10:00am Share this special "joie de vivre" as the fun moves to Chez Nous, 209 Lebleu St. in Maillardville, Coquitlam, from 5:00pm, featuring live music, sweet treats and family fun.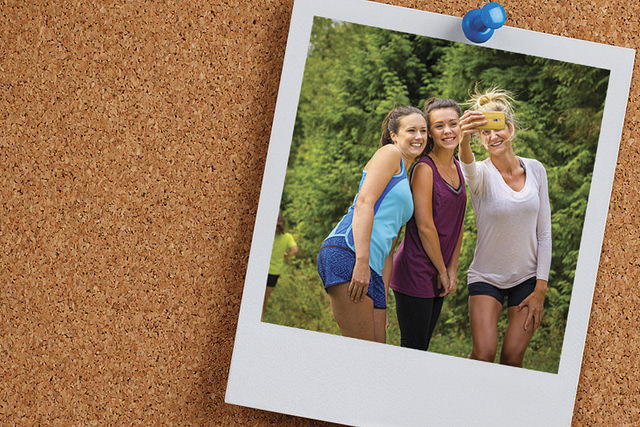 10. Snap a photo, win a prize?
Calling all adventurers! Have some fun while exploring Coquitlam this month. Your mission: Spot any of the four picture frames posted in prime positions throughout the city, pose for a photo, and share publicly on social media using the hashtag #explorecoquitlam. One lucky participant will win an awesome prize (to be drawn after June 30, 2017). Full contest details are online here »
Summer Festival Highlights
Coquitlam Celebrates Canada 150 (July 1): Live music on two stages, a climbing wall and craft beer, all topped off with fireworks, at Town Centre Park.
CanWest Games (July 28-30): Watch as athletes compete in the largest Functional Fitness Competition in Western Canada. Complete with a vendor village and beer gardens.
Kaleidoscope Arts Festival (August 12): Music, theatre, dance, food trucks, craft beer and family-friendly entertainment will fill Town Centre Park. Bif Naked headlines the main stage, also featuring musical acts throughout the day including The Matinée.