The best way to explore a city's history is to go for a walk. Lucky for me, when I was on assignment with FestivalSeekers in Nanaimo, I had two amazing guides. The first was Chris Sholberg, the city's Culture and Heritage Planner, and the second was Brian McFadden, Vice President of the Vancouver Island Military Museum. I knew Nanaimo was famous for bathtub races and those delicious Nanaimo bars, but those particular elements only scratch the surface.
From the Snuneymuxw First Nation and the Hudson's Bay Company, to coal mining, World War II code crackers, and the world's largest fruit cake ever made – seriously! There's a proud cultural heritage with a whole lot of fun and quirkiness mixed in, which makes Nanaimo so unique. You can explore Nanaimo this summer through a full lineup of festivals and events.
Nanaimo Celebrates Canada 150 Events
Black Stones & Bathtubs: A Musical Revue of The Town You Never Knew
Aboriginal Day Celebration: Maffeo-Sutton Park
Multicultural Festival: Wesley St. Old City Quarter
Canadian Letters Exhibit: Nanaimo Museum & Vancouver Island University
Canada Day Community Party & Fireworks: Maffeo Sutton Park
Click here for the full calendar of events and plan your summer in Nanaimo!
Exploring Nanaimo's History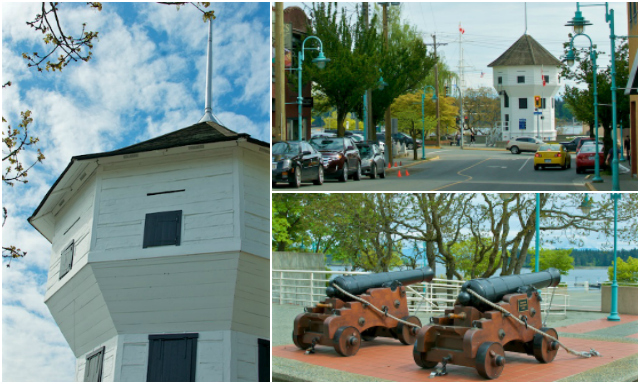 The Nanaimo Bastion, built between 1853 and 1855, is the only remaining wooden Hudson's Bay Company bastion in North America. Contrary to other HBC trading posts that dealt in fur, Nanaimo's Bastion was built to trade coal. Stop by the Bastion around 11:45am for a small ceremony and to watch the firing of the cannons at 12:00pm. This takes place every day between May and September.
Follow FestivalSeekers all summer long for festival listings, schedules, lineups, things to do during your travels, and stories from host communities.
Facebook | Twitter | Instagram