There's a proposal in the works to transform another one of Vancouver's alleys into an interactive art installation. On the heels of Alley-Oop, which was reimagined into a vibrant pink and yellow park by More Awesome Now, the next project is the alley behind the Orpheum Theatre, located off Granville Street.
Ackery's Alley
The alley is named after Ivan Ackery already, who was the Orpheum Theatre's manager between 1935 and 1969.
Vancouver historian Chuck Davis once wrote that Ackery was the single most important person in the Orpheum's history, and an integral part of Vancouver's entertainment scene for 3 decades.
All of the legendary tales you hear about the Orpheum – from the Canadian premiere of Gone with the Wind to live shows featuring Ella Fitzgerald, George Burns, Jack Benny, Duke Ellington, and Louis Armstrong were all during Ackery's time.

New Kickstarter Campaign for FIELD in Ackery's Alley
More Awesome Now is asking for the public's help to support a Kickstarter campaign to raise the $35K needed to secure FIELD, an interactive public art installation by renowned international artist, Alex Beim.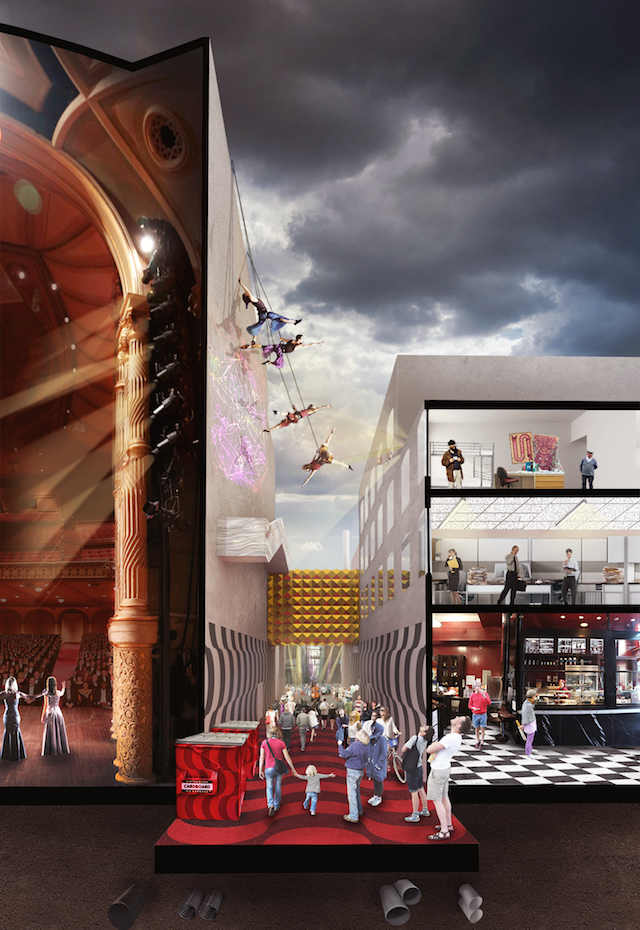 Once transformed, Ackery's Alley will be a space for public art and performance, with FIELD at its centre. The installation's field of sensors and lights will detect the presence of a person, changing colours and emitting sounds in reaction to movement. FIELD will work like a large musical and light instrument that creates a unique composition every time someone moves through it.
FIELD will be the focal point but the collective is also aiming to create a space where public performances, activations, and other art installations can happen. They'll be dressing up the alley with red velvet paint, artful signage, gold paneling, reflective metals, vertical projection walls, and a 10-foot diameter white inflatable beacon orb. Once complete, the alley will be a public space for experimentation and social connection.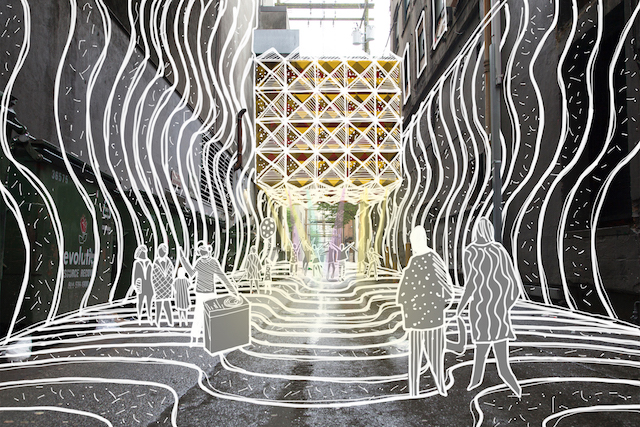 More Awesome Now hopes that the concept of reimagined alleyways takes on a life of its own, so that one day Vancouver and other cities around the world have a connected system of colourful alleys that are places of human connection. The Kickstarter page will be live for thirty days, ending on the 12th of July. Ackery's Alley and FIELD will be completed and ready for the public to enjoy by the end of summer.
The More Awesome Now collective consists of the Downtown Vancouver Business Improvement Association (DVBIA), HCMA Architecture + Design, in partnership with Vancouver Civic Theatres and the City of Vancouver's VIVA Vancouver program.