by

Disclosure: Sponsored Post

— This post is sponsored by Doors Open Vancouver Please review the Policy & Disclosure section for further information.
Explore the city with free, all-ages public tours of interesting and unusual buildings in Vancouver this Saturday at Doors Open Vancouver ("DOV"). You can tour hidden gems and architectural treasures within the city that showcase unique design, history, heritage or function. Each site featured during the event displays a significant part of Vancouver's evolving story.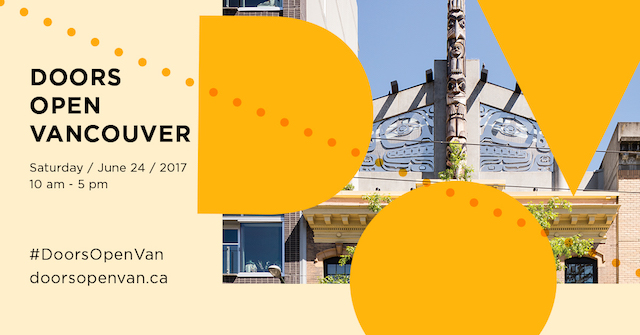 Doors Open Vancouver
When: Saturday, June 24 2017 10:00am to 5:00pm
Where: 16 buildings cross Vancouver
Admission: FREE
Now in its third year, DOV is shaking things up by adding new highlights to the free event. You can now go beyond City-owned buildings and tour privately-owned buildings. So whether you're fascinated by operations like the 3-1-1 Call Centre or the False Creek Energy Centre, or iconic buildings like the Holy Rosary Cathedral and the Marine Building, there's something for everyone during Doors Open.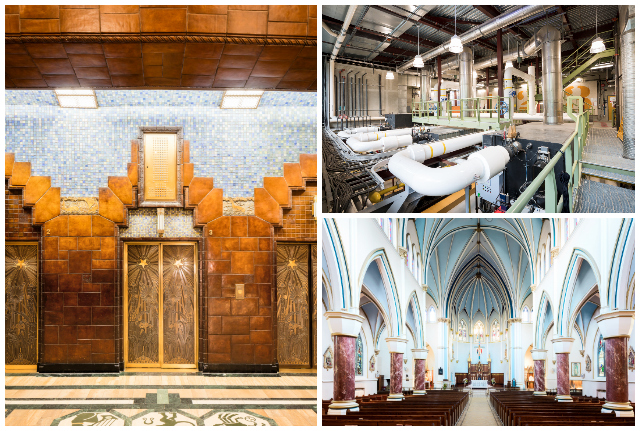 Participating Venues
City Hall Campus and Olympic Village Hub
Vancouver City Hall
False Creek Energy Centre
3-1-1 Call Centre
CityStudio
Downtown Hub
Vancouver Public Library – Central Library
The Orpheum (10:00am to 3:00pm)
Fire Protection System Pump Station
Marine Building
Scotiabank Dance Centre
Bell Tower – Holy Rosary Cathedral
Skwachàys Lodge Aboriginal Hotel and Gallery
False Creek Flats Hub
National Works Yard
Vancouver Animal Services Shelter
Vancouver Fire and Rescue Training Centre (10:00am to 4:00pm)
Stanley Park Hub
Vancouver Board of Parks and Recreation Administration Office
Vancouver Police Department Mounted Unit
Doors Open Vancouver Contests
During Doors Open Vancouver, share your photos on Twitter and Instagram and tag them with #DoorsOpenVan for a chance to win cool prizes, including one of our special prize tours: The Hootsuite Tour, The Carnegie Community Centre Tour, and The Tactical Training Centre Tour. All prizes tours will take place at a later date.
Want to increase your chances to win? Fill in one of the feedback surveys at a venue you visit during Doors Open Vancouver.
You can also enter the #DoorsOpenVan VanConnect Scavenger Hunt. Download the VanConnect app from your mobile app store, setup your account (optional, but will be easier to win a prize this way), find the VanConnect sign at participating venues and take a photo, then using the app, map where you are located, submit the photo and submit.
Follow Doors Open Vancouver on Facebook, Instagram, and Twitter. Happy exploring!