by

Disclosure: Sponsored Post

— Published in partnership with FestivalSeekers. Please review the Policy & Disclosure section for further information.
Did you know BC still has a 3-day outdoor festival with awesome live music, DJs, dancing, family fun, and on-site camping in a gorgeous valley setting with mountain views? It's Atmosphere Gathering in Cumberland on Vancouver Island, and I recently researched a story for FestivalSeekers where I discovered great food, music, culture, and even better people!
Atmosphere Gathering in Cumberland
When: August 18-20, 2017
Where: Cumberland Village Park (1 hour north of Nanaimo)
Tickets: $175 for a full weekend pass, $40 for a full weekend camping pass.
« Purchase passes online now »
Vig Schulman, one of Atmosphere's producers, had me envision the scene: a 60-foot tall big-top circus tent where the silent disco will go into the wee hours of the night; a camping zone; the trees from which hammocks will hang for mid-festival naps; a kombucha bar; food vendors; shade tents; crafts; dancing; circus arts like trapeze and aerial silk performances; artisans, and all round good vibes. Then there's the main stage that will host three full days of live music from Half Moon Run, Dirty Radio, CloZee, Stylust Beats, OKA, DJ Shub and many more.
Keep reading my story on FestivalSeekers.com »…
See the full Atmosphere Gathering schedule & lineup »…
What I loved about visiting Cumberland, is the passion and excitement I felt even while having lunch at the Waverley Hotel. DJ Mr. Mac Himself was spinning tunes into silent disco headsets that soon almost half the bar was wearing. There was a steady beat in the town, and Atmosphere is the culmination of all of those good vibes.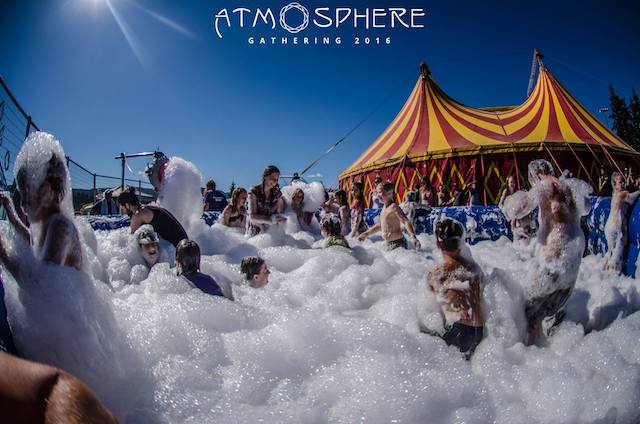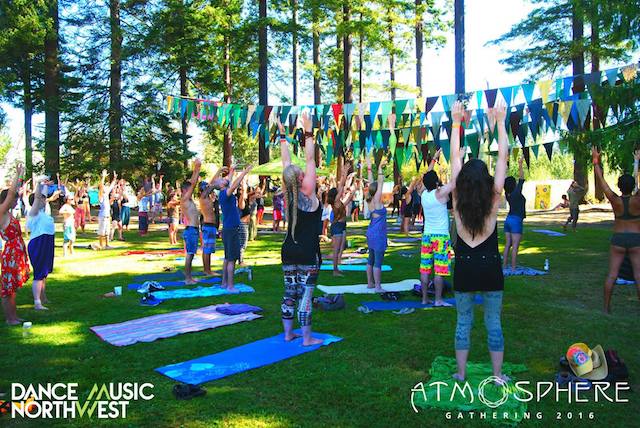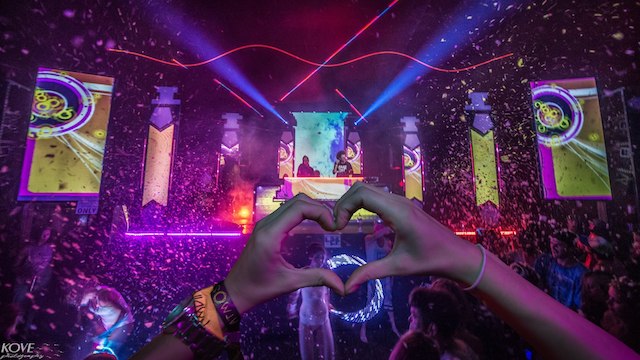 Whether you want to dance the night away, rock out with live acts, or take a break in the calming area with workshops and yoga between shady evergreens, there's a refuge for every energy level at Atmosphere.
You are also free to leave and return to the festival at any time, which is great for those who want to check out the new Cumberland Brewing headquarters on Dunsmuir or pop into the Waverley Hotel for lunch. (I highly recommend one of their massive salads full of locally-grown greens.
Keep reading my story on FestivalSeekers.com »…
See the full Atmosphere Gathering schedule & lineup »…
« Purchase passes online now »