The 34th annual YWCA Metro Vancouver Women of Distinction Awards are being held tonight at the Vancouver Convention Centre, where over 80 nominees will be recognized in 12 categories.
I will have live coverage from the sold out event on Twitter throughout the night on @Miss604 and using the tag #YWCAWODA. A full list of nominees will be placed here following the event. Good luck to all!
YWCA Women of Distinction Awards
Arts, Culture & Design
Kathleen Bartels – Director, Vancouver Art Gallery
Business & the Professions
Anne Stewart – Partner Emeritus, Blake, Cassels & Graydon LLP
Community Champion
Wendy Lisogar-Cocchia – Co-Founder, Pacific Autism Network
Education, Training & Development
Nancy Olewiler – Professor, School of Public Policy, SFU
Entrepreneurship & Innovation
Meredith Powell – Co-Founder, The Next Big Thing
Environmental Sustainability
Jennie Moore – Associate Dean, School of Construction and the Environment, BCIT
Health & Wellness
Dina Panagiotopoulos – Pediatric Endocrinologist, BC Children's Hospital and Clinical Professor, Faculty of Medicine, UBC
Non-Profit
Patricia Woroch – CEO, Immigrant Services Society of BC
Public Service
Catherine Roome – President and CEO, BC Safety Authority
Research & the Sciences
Terry Thomas – Chief Scientific Officer, STEMCELL Technologies Inc.
Young Woman of Distinction
Nicole Ticea – Founder and HIV Researcher, OneWorld Diagnostics
Outstanding Workplace
Clearly
Connecting the Community
Shirley Weir – Founder, MenopauseChicks.com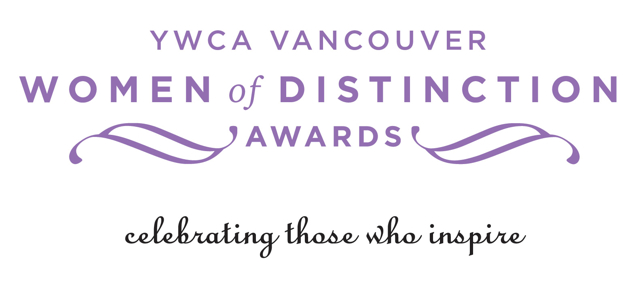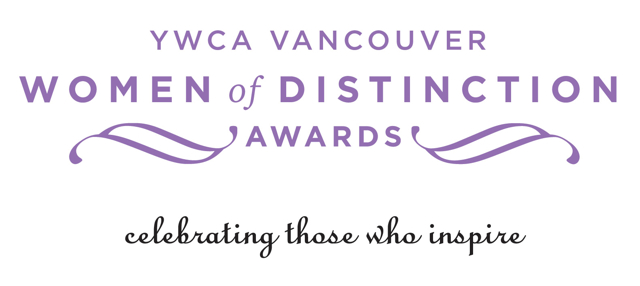 Follow the YWCA of Vancouver on Facebook and Twitter for more information along with the YWCA Women of Distinction Awards @YWVanWODA on Twitter.
YWCA Metro Vancouver is dedicated to achieving women's equality. Their mission is to touch lives and build better futures for women and their families through advocacy and integrated services that foster economic independence, wellness and equal opportunities.
Miss604 is the proud Social Media Sponsor of the YWCA Women of Distinction Awards, since 2010