Guest post contributed and written by Jen Murtagh
I have often joked with fellow moms that there is no such thing as "vacation" when you have young children. The sheer amount of work it takes to pack, travel, plan and unpack with little ones isn't really my idea of relaxation. However, this past weekend in Parksville, I felt like I was winning at parenthood.
Parksville is a short drive from Departure Bay or Duke Point in Nanaimo, about half-hour and the traffic actually moves quickly off the ferry. I have always enjoyed taking BC Ferries and my kids love it too. We often sit up on the top deck when I can tear them away from the kids play area and watch for whales and dolphins. They love grabbing a traditional White Spot lunch, followed by some Uno and colouring. My happy place is being on the water and even traveling on my own with the kids, I found some moments to relax this weekend.
Top 5 Things To Do in Parksville with Kids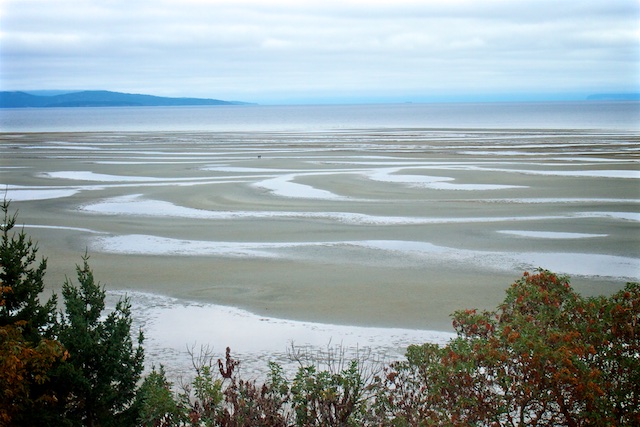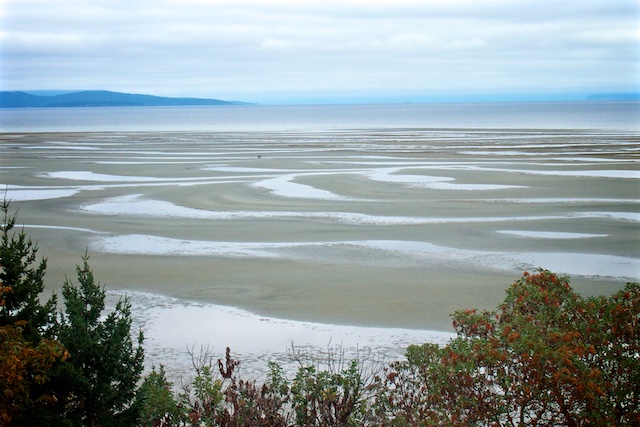 1. Beach it up!
Parksville has the most amazing beaches. The beach in front of the Beach Club Resort reminded me of California where the tide goes out for miles and the sand is a dream for sandcastle creations. We spent about three hours building, playing, collecting sand dollars and picnicking out on the sand bars. Each summer, Parksville is home to the incredible Canadian Open Sand Sculpting competition and exhibition.
2. Park and Play
The community park is the jewel of Parksville including a beautiful waterfront boardwalk, skate park, water park and playground. My children spent hours here, moving from the water park to the playground. The playground is surrounded by a fantastic picnic area with benches, a grassy area and delicious food trucks in case you forgot to pack a picnic. My kids loved the mini waterslide, tire swing and zipline.
3. Mini Golf
Parksville boasts two mini golf courses – Paradise Fun Park and Riptide Lagoon. We tried out the courses at Riptide Lagoon and stayed for Island Farms ice cream after. I even managed to get a few hole in ones and the kids loved all the different obstacles.
4. Little Qualicum Cheeseworks and Morningstar Farms
Where can you go and sample about twenty different types of delectable cheeses and your kids can go on a scavenger hunt around a farm spotting (and allowed to pet) donkeys, rabbits, horses, cows and goats? Look no further than this quaint farm and local, ethical and sustainable farmstead cheese. We also spent some time in the "Calfe" for a hot chocolate and their famous Mars Bar rice krispie squares. Only about 10 minutes drive out of downtown Parksville.
5. Goats on the Roof
Coombs Old Country Market is a must when staying in Parksville. It is a quick 12 minute drive and worth at least an hour of your time (with kids) and likely more if you have more patient people in your party. I loved spending time in the market looking at all the amazing local food including some delicious local candied wild salmon and the kids quickly found some great little trinkets to remember their weekend.
Where to Stay & Eat
The Beach Club Resort has perfect positioning in Parksville, just a five minute walk to the playground along the waterfront boardwalk. The property itself is beautiful and has all the amenities you need when travelling with children. The kids couldn't get enough of the indoor pool and hot tub! But when they did and we were all starving, they squealed with delight over room service.
Our server brought up the kids menus and crayons and colouring sheets so they could get the whole experience. The rooms, service and entire experience was outstanding. They also offer babysitting services if you want to enjoy a kid free dinner overlooking the sunset at Pacific Prime Restaurant on site. We are rebooking another trip for the summer soon before they sell out!
Also, give Cuckoo Italian Restaurant at Coombs Market a try for traditional Italian. My kids loved their wood-fired pizzas and I had a heavenly dinner including the best Caprese salad I have ever had and mouth watering pasta dish with seafood. We all enjoyed sharing the famous "Peanut Butter Stack" for dessert. Very kid friendly and the Italian music, patio lights and water features make this my most peaceful dining experience with kids yet.
Tips for Traveling BC Ferries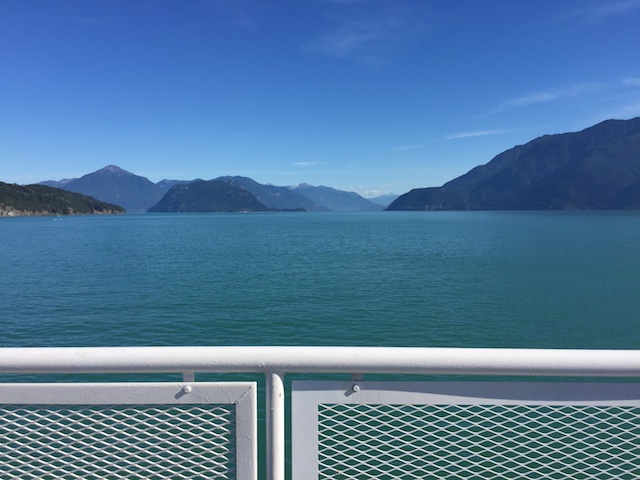 Make reservations – I don't know about you but standing by for multiple ferries over the long weekend with children, isn't my preferred way to travel. We booked two weeks out with no problem.
Take advantage of the kid friendly activities – Tsawwassen terminal has an awesome kids play park. I practically had to drag my children into the car when our departure was announced.
Pack some extra jackets – on sunny days, we always hit the decks but it can be a lot cooler so to avoid meltdowns, pack some layers.
If all else fails – kids zone. All the ferries I have travelled on to Nanaimo have the kids areas and I make it a habit to provide my kids with a 30 minute max so we can have some downtime of games and White Spot.
Plan your own Parksville getaway with resources from Destination BC and find more Vancouver Island articles here »