Imagine summer in the vineyard with live music and fantastic cuisine! The Mission Hill Summer Concert Series is back, bringing world-class musical talent to their spectacular outdoor Amphitheatre. In addition to the concerts, they offer experiential packages to enable guests to enjoy an unforgettable evening of food, wine and song.
Mission Hill Summer Concert Series
Cowboy Junkies – July 7th – Sold Out
Michael Bolton – July 8th
Jewel – July 28th – Sold Out
Chris Botti – August 3rd – Sold Out
The intimacy of these concerts is a popular element for guests, who can enjoy their favourite artists up close in an atmosphere that's as far from an arena performance as possible. Brilliant sound, the scents of summer, the taste of Mission Hill wines and food, prepared on-site by the estate's new Executive Winery Chef, Brad Froelich, and his staff, combine to make the evening unforgettable.
Tickets are still available for the Michel Bolton performance but they're going fast! Call (250) 762-5050 or book online now »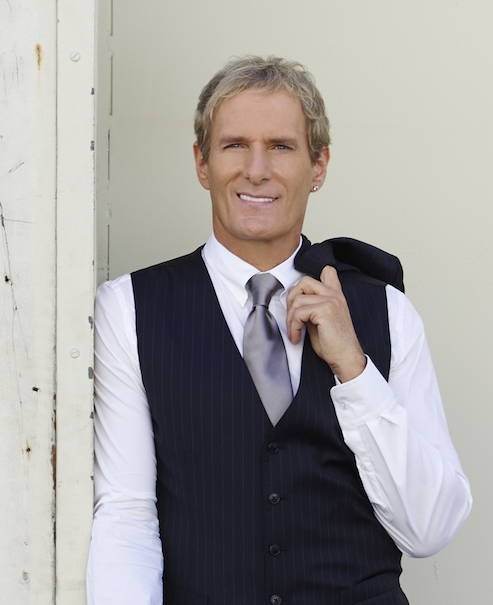 The multiple Grammy Award-winning and American Music Award-winning singer, songwriter and social activist has sold more than 60 million records worldwide. He's earned more than 24 BMI and ASCAP Awards, including Songwriter of the Year, and the Hitmaker Award from the Songwriters Hall of Fame.
In addition to supporting humanitarian causes through his Michael Bolton Charities for the past 22 years, he's also performed with Luciano Pavarotti, BB King, and Ray Charles; written with Bob Dylan, Paul Stanley and Lady Gaga; and had songs recorded by Cher, Streisand, Kanye West and Jay Z. He's been hailed as one of the "Sexiest Men Alive" by People magazine, done comic turns on TV's Two and a Half Men, and portrayed Captain Jack Sparrow in The Lonely Island's SNL digital video, viewed more than 150 million times.
Loggia Wine Lounge & Concert
You can also still book one of the amazing experiential packages for the Michael Bolton concert. The Loggia Wine Lounge & Concert experience includes reserved concert seating at the base of the amphitheatre and exclusive access to the winery's outdoor covered Loggia gallery adjacent to the Amphitheatre. Guests will be treated to wine service and hors d'oeuvres prior to the concert. Call (250) 762-5050 to book.


"A concert performance under the open sky at our outdoor Amphitheatre is a truly unforgettable experience," states von Mandl. "There is something extraordinarily special about this intimate hilltop location; a wonderful outdoor concert experience reminiscent of the grand performances staged at Europe's historic open-air Roman amphitheatres. We are thrilled to welcome these exceptional musical performers to the winery this summer."
Stay in Style
Book your weekend away for the Mission Hill Summer Concert Series and stay at the Delta Grand Okanagan Resort in Kelowna.
This award-winning hotel right on the waterfront offers premier accommodations, guest rooms, and villas for your stay. Dine at OAK + CRU Social Kitchen & Wine Bar, enjoy the tranquil spa, get a workout in at the gym, or take a dip in the indoor or outdoor pool while you unwind during the concert weekend, a summer getaway, or a winter retreat.
Follow Mission Hill on Facebook, Instagram, and Twitter for more information.