There are some things I thought I would never do, however I'm always up for an adventure. The next thing you know I find myself clinging to a Via Ferrata line 7,000ft up, kayaking river rapids, or getting the latest and greatest facial treatment. The latter was based on encouragement from a friend, who swears by cold laser treatments and knows the best person in the business is right here in Vancouver. As it turns out, it's safe, fun, and makes you feel great afterwards – just my kind of (beauty) adventure!
Stephanie has almost two decades worth of experience in the spa, beauty, and medispa industry, and she recently set out on her own, founding Raincity Skincare. She's very passionate about her work and that has led to building a very loyal client base. She keeps it simple, without pushing products, package deals, or sale pitches.
My Treatment
When you arrive at Stephanie's she goes over every treatment option with you in detail, along with your medical history and any skin concerns you might have.
When she told me microdermabrasion feels like getting a lick from a cat, I knew she was my kind of person. I laugh typing this out but it's true! It doesn't hurt, just feels a bit rough like a cat's tongue. The process is a gentle exfoliation, that does not thin your skin. "Micro" helps with fine lines, smoothing the skin, hydration, surface hyper-pigmentation (discolouration) dead skin, pore size, acne, and breakouts.
Microdermabrasion can be done on its own, without cold laser, but Stephanie's clients prefer to do the combination of both micro and cold laser so that's what I tried. When we moved onto the cold laser, I found it was very quiet, comfortably cool, and soft.
Cold Laser FAQ
So just what is a cold laser facial? It's a non-abrasive, non-invasive way to heal the skin with no pain and no downtime, and can be done all year round.
Cold laser does not cause photo sensitivity, and prevents sun damage. Cold laser in preventative, it heals damaged collagen, reduces fine lines and sagging.
It is great for all skin types, conditions of the skin, and skin disorders.
It is great before weddings, photo shoots, special events, before the camera, and before auditions.
Stephanie will discuss what she recommends for you, in terms of follow up. During our chat I also found out that we share an affinity for local history so that overtook our conversation as we both geeked out discussing authors, books, and other resources.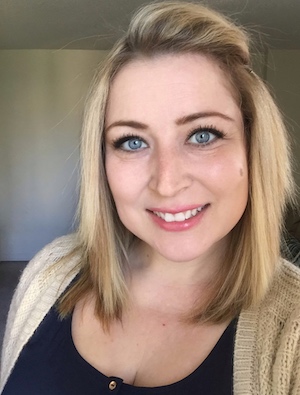 This morning I emailed Stephanie to inform her that it's been days since I applied any foundation makeup – I also stopped using a "skin smoothing" filter when posting selfies online. My face is clear and it feels bright. One could say I have a glow, and it's been three weeks since my first treatment!
If you'd like to talk to Stephanie about booking an appointment, she can be reached here or by phone (604) 999-5602, and full pricing details are available here.
Related: Teeth Whitening Service from Family Dental Centres »