The corner of Seymour and Georgia will be transformed this Saturday, with the construction of a massive, interactive blanket fort that will span almost 2,000 square feet, made possible by TELUS. Canuck Place Children's Hospice will host families from all over the Lower Mainland at the Best Day Ever Blanket Fort, a family-friendly event that will celebrate the different ways Canuck Place families savour life.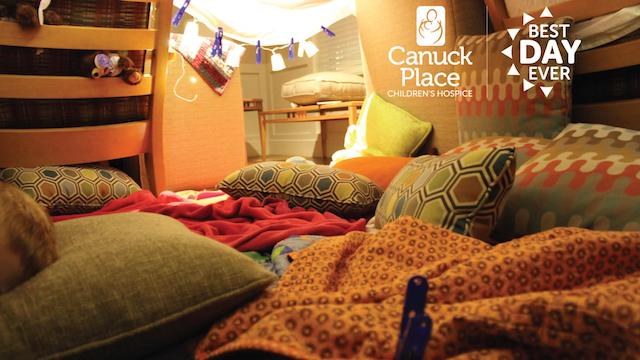 Best Day Ever Blanket Fort
Admission: FREE!
When: Saturday, May 13, 2017 11:00am to 3:00pm
Where: TELUS Garden (510 West Georgia St, Vancouver)
Event attendees will be transported to one of their favourite childhood pastimes featuring interactive musical performances, childhood culinary delights, and family-friendly games and activities, making this a perfect outing for Mother's Day weekend.
Schedule of Events
11:00am Ribbon Cutting Ceremony
Canuck Place child and Daniel Sedin of the Vancouver Canucks
11:00am to 12:00pm
Daniel Sedin autograph signing
11:00am to 1:00pm
Heroes and princesses from Pacific Fairytales
12:00pm to 1:00pm
Visit with Vancouver Canucks mascot FIN
11:30am, 12:30pm, 1:30pm & 2:30pm
Storytime presented by Peppermint Toast Publishing followed by stretching by Ivivva
Ongoing Activities
Delicious goodies for sale from Archimallows, Cupcakes, Earnest Ice Cream, Kidsilano Lemonade, and Mom's Grilled Cheese. Free donuts provided by Glowbal. Photobooth by Dang Good Booths. Facepainting by John Casablanca Institute. Pixar favourites streaming in the TELUS Movie Lounge.
Best Day Ever
You can make Best Days like these happen with Canuck Place Children's Hospice and by joining the Best Day Ever celebration this month, and donate today. This campaign celebrates the different ways Canuck Place families enjoy their time together, and runs throughout the month of May ending May 31st, 2017.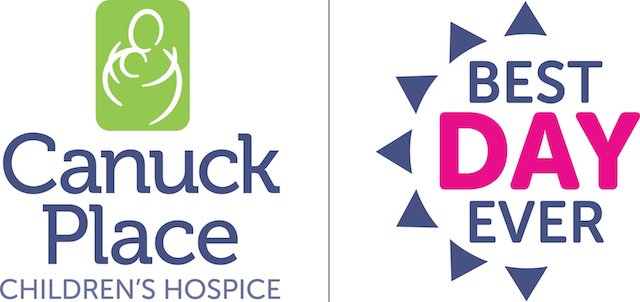 Miss604 is the Social Fort Ambassador for the Canuck Place Best Day Ever