BC's largest Earth Day celebration, Party for the Planet, returns to the Surrey City Hall Plaza on April 22nd. This year's festival headliner is JUNO nominated artist Shawn Hook.
Surrey Party for the Planet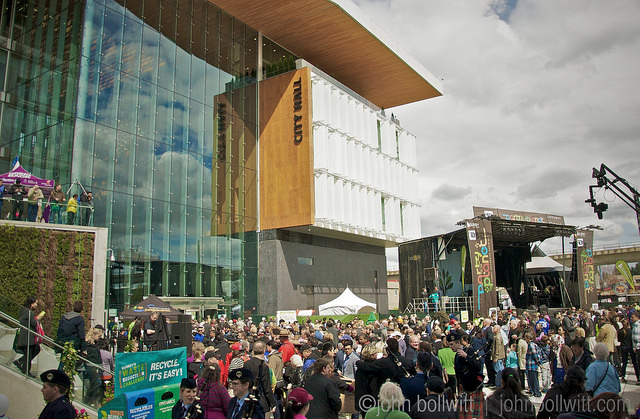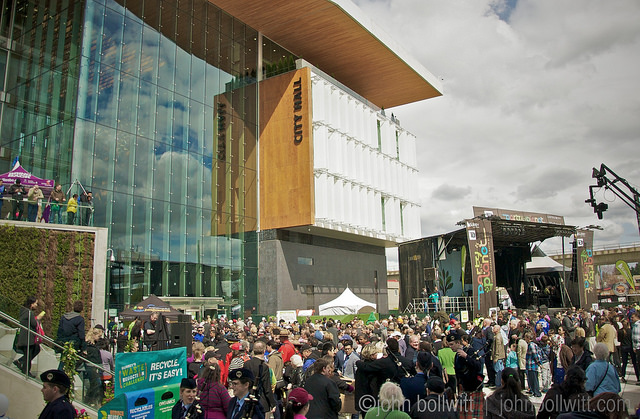 Where: The Plaza at City Hall (13450 104th Avenue, Surrey)
Admission This is a free event. No tickets are required!
When: Saturday, April 22, 2017 from 10:00am to 7:00pm
Over 20,000 people are expected to participate in the day's festivities that will include environmental themed activities and craft stations. Explore the Canada 150 zone, make a smoothie with bike power, recycle old lightbulbs, visit Science World on the Road, conquer the rock climbing wall, play ball hockey, make crafts, and visit the KPU digital photo booth. Food trucks will be on site to keep you fuelled up throughout the day.
Performance Schedule
Main Stage Schedule
Outside in Surrey City Hall Plaza
Time / Performer
11:00am The Purple Pirate
12:00pm Dance Collective
1:15pm Will Stroet
2:00pm Mayor & Council Ceremony
2:30pm Adam Robert Thomas
3:15pm Kutapira
4:00pm Willa
5:00pm Virginia To Vegas
6:00pm Shawn Hook

Canada 150 Stage Schedule
Outside in Surrey City Hall Plaza
Time / Performer
12:40pm BC Lions
1:30pm BC Lions Autograph Signing
2:40pm Harrison Lee
3:40pm Josh Bogert
4:40pm Sam The Astronaut
5:40pm Ben Dunnill

YVR Global Stage Schedule
Inside Council Chambers
Ground Floor of Surrey City Hall
Time / Performer
12:00pm Raptors Ridge Birds of Prey Demo
12:30pm Purple Pirate
1:00pm Urban Safari Rescue Animal Demo
2:30pm Ben Dunnill
3:15pm Science World Demo
3:55pm Harrison Lee
4:00pm Will Stroet

Library Schedule
Inside Surrey City Centre Library
Time / Performer
11:00am Storytime
12:00pm Earth Day Storytime
1:15pm Science World Demo
2:00pm Storytime
2:30pm Anna Mathewson
3:00pm Will Stroet
Follow the Surrey Events team on Facebook and Twitter for more information.
Miss604 is a proud partner of Party for the Planet