What is a best day ever for a child at Canuck Place? A life-changing adventure, a chance to express their creativity or living a day without pain.
Charlie Anne and Cherie Celebrate Best Days Ever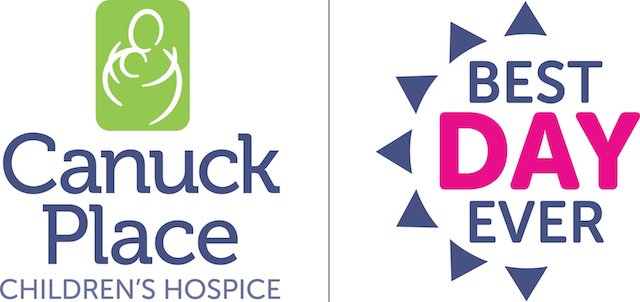 Charlie-Anne is an eight year-old girl who loves creating art, going on nature walks with her mom, and taking trips to Science World.
She was also diagnosed with SMA Type 1 when she was six months old. The condition limits her mobility, so she uses a power chair, portable oxygen, and a feeding tube.
But none of that stops her family from enjoying their time together, and turning everyday moments into their Best Days Ever.
"It's moments," mom, Cherie explains. "It's her talking, it's her getting a power chair. It's learning that you have to just go with the flow, live in the moment, and appreciate the little things."
Charlie-Anne is part of the Canuck Place program where she receives support and respite care. Canuck Place has become a home away from home to Charlie-Anne and her mom, Cherie. Whether it's watching the fish swim in the aquarium, creating her own light and musical shows, or attending school with a Canuck Place teacher, there's never a shortage of activities for her to do.
Even though Charlie-Anne has gone through so much, her spirit remains strong. She is a remarkable little girl, and she's so excited for her next Best Day Ever this summer.
Charlie-Anne's dream is to go camping. For most people, this is a fairly simple activity. However, for Charlie-Anne, it is a real challenge.
A simple cold can cause serious health complications, so she needs to stay away from germs. In addition, her power chair and various medical needs all require access to power.
"She says she wants to go on some nature walks, roast marshmallows, and stay in a cabin," explains Cherie. "Which is something we've never done before, and it's something Canuck Place offers in the summer that we couldn't do in the past, but we're ready to try this year. We have a dream and we hope we can reach it this summer."
With some help from Canuck Place and generous supporters, Charlie-Anne and Cherie hope to make their dream Best Day a reality this summer.
Best Day Ever
You can make Best Days like these happen with Canuck Place Children's Hospice and by joining the Best Day Ever celebration this month, and donate today.
Join Canuck Place at TELUS Garden on Saturday, May 13, 2017 from 11:00am to 3:00pm for the Best Day Ever Blanket Fort, building the largest blanket fort Vancouver has ever seen!
Miss604 is the Social Fort Ambassador for the Canuck Place Best Day Ever