For the past six years, the Canucks Autism Network ("CAN") has hosted the CAN Family Festival, a free day of activities for families in Downtown Vancouver. Beyond the event, CAN delivers programs in safe and highly supported environments across the Lower Mainland, on the Island, and in the Interior.
Canucks Autism Network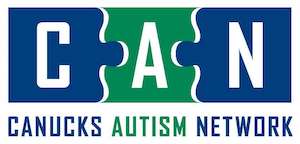 Founded in 2008 by Vancouver Canucks Co-owners, Paolo and Clara Aquilini, the Canucks Autism Network provides year-round sports and recreation programs for children, teens, young adults and families living with autism, while increasing autism awareness and providing training in communities across British Columbia.
Families living with autism can become CAN members for an annual fee of only $25 per individual with autism by visiting canucksautism.ca/join. CAN currently supports over 3,000 families and continues to welcome hundreds of new families each year. One such family has been particularly impacted by CAN.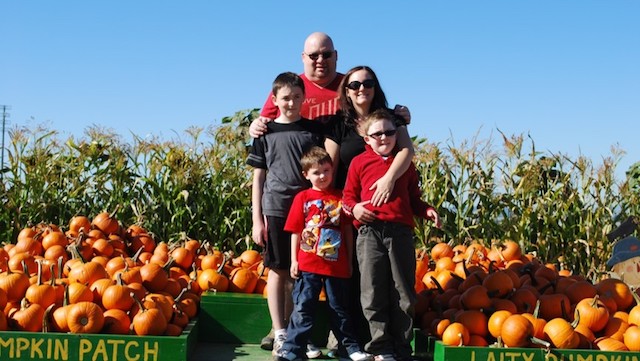 Karen Owen is a mother of three boys, Nicholas, Oliver, and Alexander, two of whom have autism. When she and her husband first got the diagnosis, she found herself letting go of many dreams she had for her son. She came to terms with the fact that he would not have a typical childhood and that she would likely never be a hockey mom.
Soon after, the Owen family found CAN.
The Owen boys have participated in many CAN programs including soccer, skating, and swimming but it was not until the hockey program was introduced that Karen truly felt her dreams becoming a reality. She remembers the exact moment she received the call confirming that her son had made the CAN hockey team. Flooded with tears, she immediately called her husband telling him he was going to be a hockey dad. One of the best calls of her life.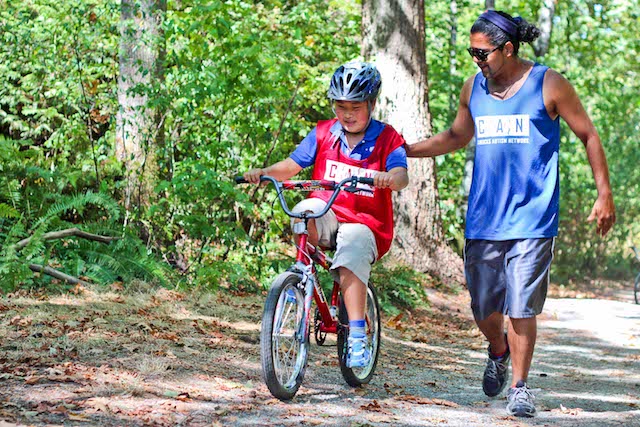 Through specialized support techniques, parent collaboration, and a high ratio of trained staff and dedicated volunteers, CAN is able to ensure that every participant is successful on their own terms, regardless of their level of need. CAN programs empower individuals with autism to build the confidence and skills necessary to enjoy a lifetime of sport and physical activity, while developing social and communication skills.
Last year, CAN filled over 10,000 program spaces, delivered 476 programs, and supported over 3,000 families living with autism. With 1 in 68 individuals now being diagnosed, and over 11,000 children and youth living with autism in BC alone, the need for support is greater than ever. To learn how you can donate, volunteer or join as members, please visit canucksautism.ca or email info[at]canucksautism.ca.
The 2017 CAN Family Festival
Stop by Jack Poole Plaza on Sunday, April 9, 2017 for the free CAN Family Festival. The day's festivities will kick off with a fundraising walk and the lighting of the cauldron to commemorate April as Autism Awareness Month.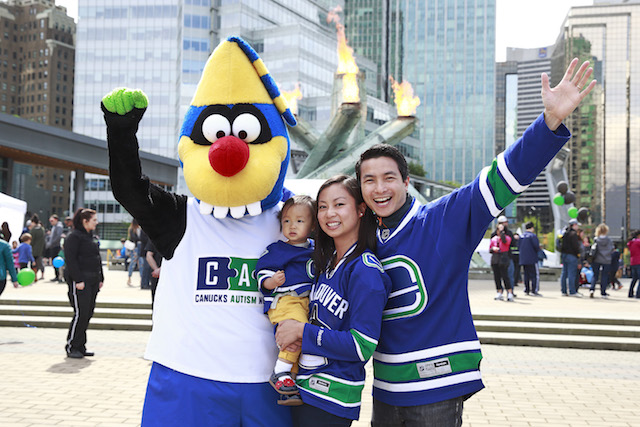 Follow the Canucks Autism Network on Facebook, Twitter, Instagram, and YouTube for more information.