Vancouver's legendary Theatre Under the Stars ("TUTS") has announced that its 2017 summer season will include performances of Mary Poppins and The Drowsy Chaperone. This pair of Broadway blockbusters will make for a music-filled summer at Stanley Park's scenic Malkin Bowl, running July 7th to August 19th.
Theatre Under the Stars 2017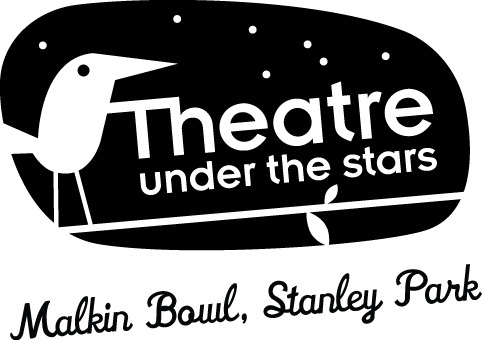 For more than 75 years, Theatre Under the Stars has brought soaring works of musical theatre to the crown jewel of Vancouver – Stanley Park. So much more than just a night at the theatre, TUTS interweaves a kaleidoscope of elements – setting, scenery, concessions, and quality art – into a fun, encompassing experience that is much greater than the sum of its parts.
"Last year was our most successful summer on record – more than 45,000 guests passed through our gates!" says Naveen Kapahi, TUTS Board President. "In 2017, we will build on this momentum by putting our patrons in the talented hands of two of the Lower Mainland's most celebrated directors. Shel Piercy will follow-up last summer's epic Beauty and the Beast with Mary Poppins; and we are thrilled to welcome Capilano University's theatre luminary Gillian Barber as director of The Drowsy Chaperone."
Disney and Cameron Mackintosh's Mary Poppins, one of the most popular Disney movies of all time, captures hearts in a whole new way! The irresistible story and unforgettable songs are back, as everyone's favourite nanny swoops in to teach the Banks family a lesson or two about love & imagination.
The Drowsy Chaperone is bursting with show-stopping song and dance. This Canadian musical parody & five-time Tony Award-winner whisks audiences away on a Jazz Age journey of love, laughter, and libation. Alone in his modest, one-bedroom apartment, a musical theatre fan puts on his treasured cast recording. As the record spins, the colourful & chaotic characters of a fictitious 1928 musical spring to life – filling his living room with all manner of movie stars, gangsters, divas, and more.
TUTS will once again offer a two-show subscription pack – allowing audiences to secure their seats to both productions for one great price. On sale now through May 6th, subscriptions are $70 for adults, $50 for children & youth, and include Premium tickets to both productions, souvenir programmes, and exchange insurance for both nights. Book online or call 1-877-840-0457. Single Tickets go on sale May 16th.
All shows at 8:00pm, except on Fireworks Nights, when shows begin at 7:00pm. Follow TUTS on Facebook and Twitter for more information.