Master story tellers, Monster Theatre, have created a new adaptation of Shakespeare's A Midsummer Night's Dream, making it understandable, joyful, and highly entertaining. This is a perfect opportunity to introduce kids not only to live theatre but to Shakespeare. Monster Theatre takes this Shakespeare classic that is a hilarious tale of fairies, love potions and talking donkey and presents it in a fun and magical way.
A Midsummer Night's Dream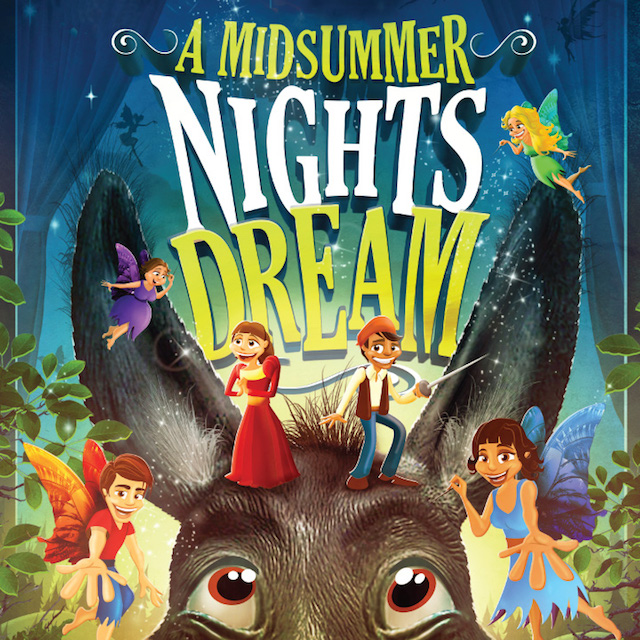 When: Saturday, March 25, 2017 at 2:00pm
Where: Massey Theatre (735 Eighth Avenue, New Westminster)
Tickets: Available online or by calling (604) 521-5050. Tickets are $15 for adults, $10 for students & seniors, $5 children 5 and under. Plus service charges.
Committed to presenting history and myths, Monster Theatre creates exciting new packages for today's audiences. They believe in creating theatre that is both smart and stupid, high-brow and low-brow, doing months of research for each new creation, always keeping the work accessible.
Drama/Improv for Youth
Monster Theatre will also hold a drama/improv workshop for youth on Friday, March 24, 2017 from 11:00am to 5:00pm at the Massey Theatre. Join these storytelling experts for a fun and enlightening workshop. Together they will explore elements of story, character, physicality, movement, and status all through improvisation games. The workshop will be instructed by Tara Travis, Sydney Hayduk and Jon Paterson. Cost is $25 plus GST. Call the Massey Theatre at (604) 521-5050 to register.
Follow the Massey Theatre on Twitter and Facebook for more information about its shows and productions.