Back by popular demand, Hungry For Happiness is going LIVE on April 8th and 9th 2017 in Vancouver with founder Samantha Skelly, who will lead the two-day body and self-love experience.
Hungry for Happiness LIVE
Where: Hillel BC Society (6145 Student Union Boulevard, UBC)
When: Saturday April 8th & Sunday April 9th 9:00am to 4:00pm
Tickets are available online now.
Use code VIP604 to get $50 off regular event price of $197.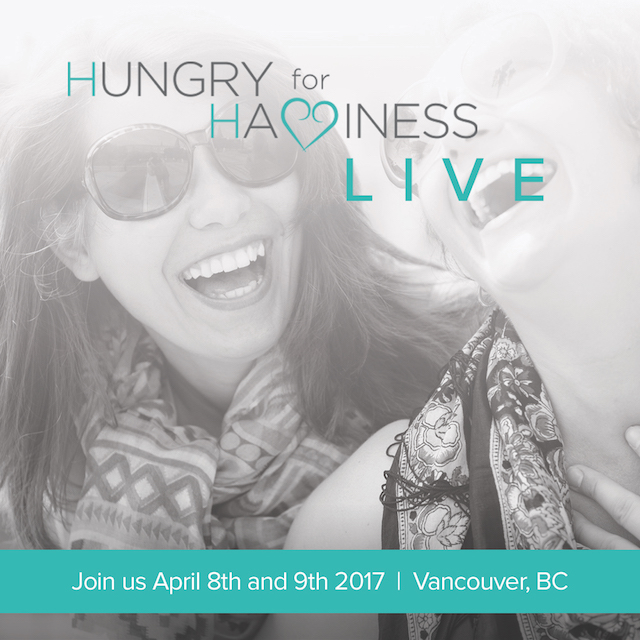 "You have the power to release the emotional weight you've been carrying, and it's time to let go of everything that isn't serving you at the highest level. Not only will you leave the room feeling recharged, rejuvenated, and alive, you will leave belonging to a new community of women who have also stepped into their power."
This event is for you if…
You've been stuck in the diet/binge cycle for years
You simply don't trust yourself
You don't feel 'at home' in your body
You experience any shame or guilt around the relationship you have to food and your body
You finally want to feel freedom and liberation in your body
You want to finally feel connection: head and heart, mind and body
You have the power to release the mental anguish and stress you've been fogged with
For more information, visit Hungry for Happiness online and follow Samantha on Facebook and Twitter.