by

Disclosure: Sponsored Post

— This post is sponsored by White Spot Please review the Policy & Disclosure section for further information.
There aren't many instances when a high school teenager will attempt to look like an elementary student, but a serving of fries, a Triple O sauce–adorned hamburger, a treat, and a gold coin served up in a paper boat can be strong motivational factors.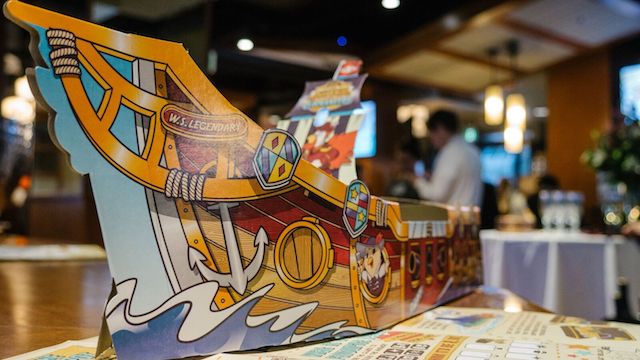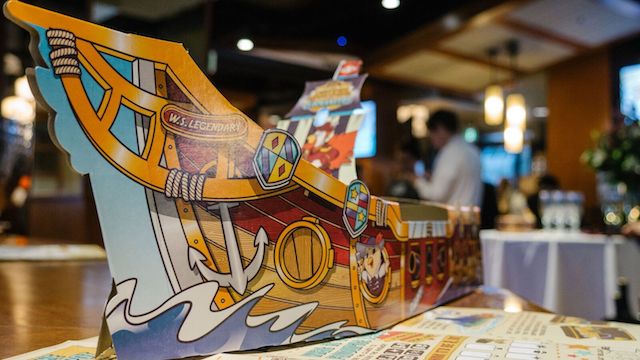 I was about 16 years old when my friends and I took the SkyTrain downtown from Surrey. After a full day of browsing record stores, collecting free perfume samples from The Bay, and walking the Sea Wall, our small group of Grade 10 girls went to the local White Spot for lunch.
My BFF started putting her hair in pigtails and removing any makeup she had on. When her actions were questioned, she simply stated that you have to be 10 and under to order a Pirate Pak and she wasn't going to miss out because she didn't look the part.
White Spot Pirate Paks are legendary — so much so that when the restaurant opens them up to adults once a year, they raise tens of thousands of dollars for local causes.
The New Pirate Pak
Pirate Paks, like us, have grown up. On Monday, February 13th, White Spot launched the first 3D augmented reality kids program by a Canadian restaurant chain. Along with a smartphone app, and a new cast of characters, the Pirate Pak experience is now even more entertaining than ever.
The paper pirate boats in which the meals are served, which I always swore they could double as a cool hat, now play an integral part of the story of the W.S. Legendary and its crew of animated characters.
With the outlaw captain Beak Rogers at the helm, the new Pirate Pak will provide entertainment for young diners in restaurants, at home, or on the go. With its companion app, kids can play games, make music, read stories, watch videos and continue their W.S. Legendary adventures at home and in the restaurant.
An interactive treasure map and Pirate Pak come to life with 3D digital markers, and the games don't require internet access once the app has been downloaded. A printable version of the interactive map can also be downloaded from the White Spot website.
Download the app in the App Store or Google Play (by searching WS Kids). It will automatically update whenever a new adventure or activity is added, and current games include Doubloon Debacle, Bookadoodle Boom, Pirate Ship Battle and Cannon Bowling.
White Spot also introduced a rag-tag crew of birdy buccaneers aboard the ship, including the quick-witted Penny Poulet (who is even quicker with her flipper) and messy first mate Drumstick Nick – a "no-napkin, never-ceasing nibbler."
"The Pirate Pak is a central part of that dining experience for kids, so we're excited to sail our iconic ship into the digital age," said White Spot President Warren Erhart. "Since 1928, we have been committed to providing a family-friendly dining experience that's unmatched by any other restaurant."
The new W.S. Legendary has a legendary history indeed. More than 25 million Pirate Paks have been sold since 1968, when White Spot founder Nat Bailey wanted to provide a unique dining experience for kids. Almost 50 years later, kids — of all ages — can delight in and remember those iconic meals as they sail into the digital age.