by

Disclosure: Sponsored Post

— The #SkiNorthBC series is sponsored by SnowSeekers Please review the Policy & Disclosure section for further information.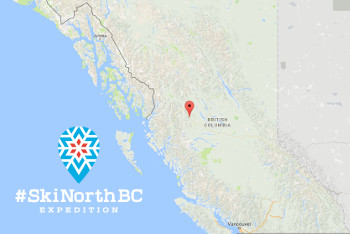 This winter I partnered with SnowSeekers, with whom I have done a few fun assignments, to share their #SkiNorthBC stories from destinations in Northern BC.
The team visited Powder King, Terrace, Smithers, Quesnel, and Troll Ski Resort. The fourth story is from SnowSeekers #SkiNorthBC expedition founder Jim Barr aka Doc Pow, as he gets a taste of the culture that is beaming in and around Smithers, BC.
The Culture of Smithers
During the expedition, Dow Pow discovered a craft ski maker and one of the world's top musicians who have binding ties to their community and no reason to leave. "They may live in one of Canada's most unique – and, yes, a bit remote – locations but they easily pursue their dreams full-time."
» Read Doc Pow's full story on SnowSeekers website »
"Smithers, B.C. is where James Fisher founded Paranormal Skis four years ago, and where seven-time Grammy winner and jazz great Alex Cuba live. Found along the Yellowhead Highway, Smithers may only have 5,000 people but it's got an impressive cultural scene. That's what keeps Fisher and Cuba here, and stoked about this place they call home."
"Cuba has now written six albums within this community surrounded by the mountains. He has no problem finding creative inspiration all around in fact when we caught up with him for this story; he was leaving the next day for Victoria to produce his seventh release.
Though the nature of their work means Fisher and Cuba spend a lot of time on the road, they find it pretty easy getting in and out of town with the Smithers Airport and easy access to BC's highway system.
"I can be out my door and into that mountain environment within minutes," says Fisher.
"I walk out the door of my shop and can pick you the lines I am going to go hit with the new skis I've just created. It's a great way to stay excited about what I'm doing here."
» Read Doc Pow's full story on SnowSeekers website »
If You Go
#SkiNorthBC and explore more! For travellers, SnowSeekers has partnered with National Car rental to secure you a SnowSeekers preferred rate. Make a reservation online, or with an agent and in the Contract field enter XVC4SNO for a savings that could cover your ski pass cost every day.