by

Disclosure: Sponsored Post

— This post is sponsored in partnership with the SnowSeekers#SkiNorthBC campaign Please review the Policy & Disclosure section for further information.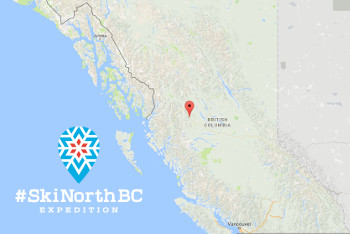 This winter I partnered with SnowSeekers, with whom I have done a few fun assignments, to share their #SkiNorthBC stories from destinations in Northern BC.
The team visited Powder King, Terrace, Smithers, Quesnel, and Troll Ski Resort. The fifth story is from SnowSeekers #SkiNorthBC expedition member Dax Justin, as he spends 72 Hours in Smithers, BC.
72 Hours in Smithers
Dax is an explorer and photographer based in the Canadian Rockies, and it was his first trip to Smithers, which is located at the halfway mark between Prince George and Prince Rupert in Northern BC. Its population is about 5,400 and its foundation is alpine culture. With a quick bit of research, Dax discovered that a town bylaw even requires businesses in the downtown area to construct buildings in an Alpine style.
» Read Dax Justin's full story on SnowSeekers website »
Dax spent the day with Taylor Bachrach, Canada's powder-shredding mayor, found sustenance at Aspen in the Riverhouse Lounge, enjoyed the musical stylings of multi Grammy-winner Alex Cuba, and caught the sunrise from Hudson Bay Mountain.
"It was my first snow cat ride. It was pitch black and we were on the side of a mountain. And the other was that we didn't have matches or a lighter to spark up the wood stove in our cabin. But that was OK. We huddled in and talked, thankful to see the first golden rays of morning as we headed out for the first tracks shoot. We watched the sun come up and then skied down the mountain. What an exhilarating start the day with no one else around us. I bet you could hear us whooping it up for miles getting to experience this amazing alpine experience."
» Read Dax Justin's full story on SnowSeekers website »
If You Go
#SkiNorthBC and explore more! For travellers, SnowSeekers has partnered with National Car rental to secure you a SnowSeekers preferred rate. Make a reservation online, or with an agent and in the Contract field enter XVC4SNO for a savings that could cover your ski pass cost every day.