Join Variety for a singular night to remember! One Night in Monte Carlo is where chandeliers meet a pop culture mashup of entertainment over a multi-course dinner. An elegant red carpet arrival sets the tone for an event designed to make an entrance and be entranced.
One Night in Monte Carlo for Variety BC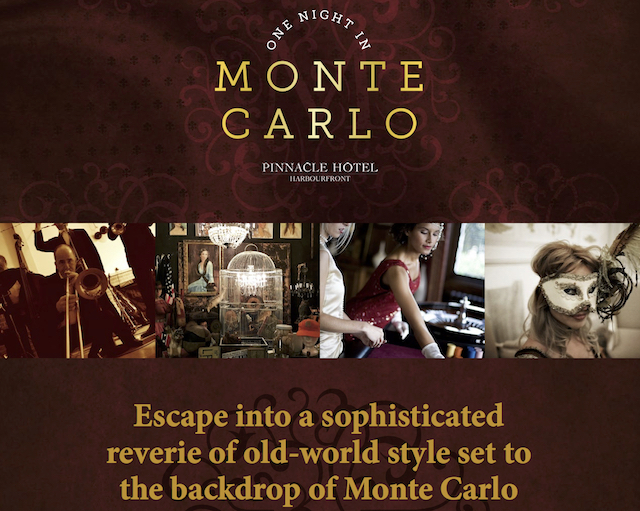 Classic interactive games of chance make a special renaissance including craps, roulette and blackjack; all in the name of a great cause.
When: Saturday, April 8, 2017 6:00pm to 12:00am
Where: Pinnacle Hotel Harbourfront (1133 W Hastings St)
Tickets: Available online now
Enjoy a night of vintage glamour and nouveau chic, with ballet and burlesque, champagne and cocktails. Proceeds from this event will support the Variety Mobility Program. For more information, follow Variety on Facebook.
Variety – the Children's Charity steps in where health care ends, providing direct help to children with special needs in BC and the Yukon. For over 50 years Variety has ensured children have the support to reach their potential. Rebecca Bollwitt, Miss604.com is a proud Board Member of Variety BC.