by

Disclosure: Sponsored Post

— Posted in Partnership with Explore Coquitlam. Please review the Policy & Disclosure section for further information.
From fishing at Lafarge Lake to shopping at Coquitlam Centre or running in Mundy Park, Coquitlam boasts all the amenities of a big city, while nestled on the edge of nature. Don't know where to start? Coquitlam has just released its 48-page Travel & Experience Guide offering the hottest event info and insider tips. Here are 10 reasons why it's your go-to resource for all seasons: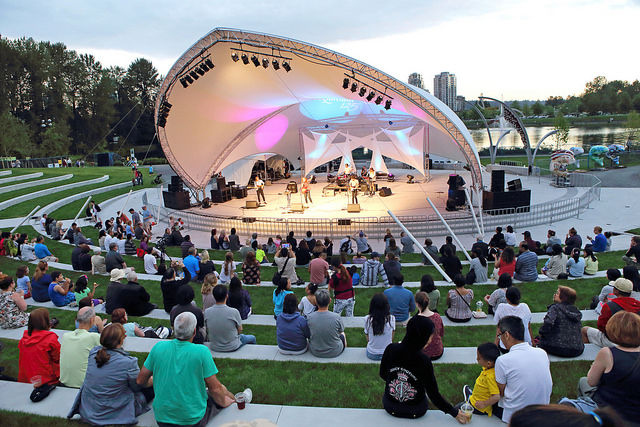 1. Free festivals and concerts
Kick back and listen to live music on an outdoor stage, sip craft beer or get up and dance. Coquitlam is ramping up its entertainment offerings in the coming months, and it all takes place at Town Centre Park, located at Lafarge Lake-Douglas SkyTrain station.
Highlights include Coquitlam Celebrates Canada Day, Kaleidoscope Arts Festival, the Teddy Bear Picnic and Parade, plus a free summer concert series presented by Envision Financial. And that's not all. The park will be bustling with cultural and sporting events, so keep your eye on coquitlam.ca/explore #explorecoquitlam
2. Snag some insider intel
Now that Coquitlam is easily accessible by SkyTrain, you can enjoy all the highlights that Coquitlamites have been experiencing for years. Read about hidden gems and get the scoop on must-do activities.
3. Stunning hiking, running and walking trails
Did you know that Coquitlam is riddled with forested trails varying from flat, gravel routes to those cutting through rugged mountain terrain? The guide offers a suggested hike through the stunning wilderness at Minnekhada Regional Park, plus recommendations on great running and hiking routes.
4. Get on your bike
Located on the edge of nature, it's no surprise that Coquitlam is an up-and-coming mountain biking destination. Burke Mountain and Eagle Mountain are right on its doorstep, home to West Coast-style riding. You'll also find bike skills parks at Mundy Park and Leigh Park, a competition-level BMX track at Town Centre Park, and plenty of on-street and off-street cycling routes.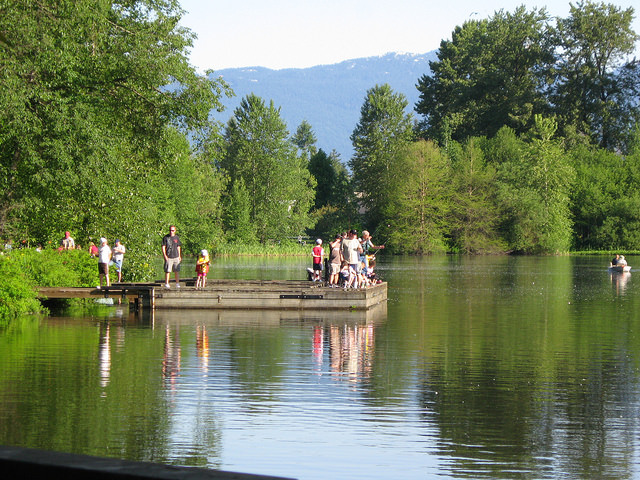 5. Go fish
If you grew up in BC, chances are the thought of fishing brings back memories of reeling in rainbow trout as a child. You don't have to travel far to cast your line. Coquitlam's two larger urban lakes are regularly stocked with trout, including Lafarge Lake, located at Lafarge Lake-Douglas SkyTrain station, and Como Lake, also accessible by transit. Mark your calendars for two free family-oriented fishing derbies coming up in Coquitlam! Check the guide for details.
6. Be wowed by birds
You don't have to be a birder to appreciate the beauty of soaring eagles or the rarity of a green heron eyeing the water for fish. You'll be mesmerized by the birdlife in Coquitlam throughout the year. Hot spots include Colony Farm Regional Park and DeBoville Slough. The guide offers a rundown of which birds to look out for and where for each season, plus details on some free birding events.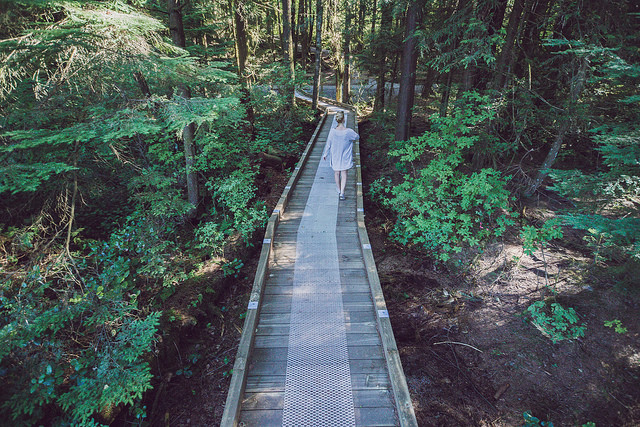 7. The best bites, beers and patios
Feeling peckish? From the Korean offerings on North Road to the foodie heaven of Glen Drive, Coquitlam's diverse community is reflected in its incredible restaurant offerings. At Glen Drive, located near Coquitlam Centre mall, you'll find Vietnamese, Japanese, Filipino and Middle Eastern specialties. The guide includes dining and pub suggestions as well as a breakdown of the city's best patios.
8. Fun film spots
Did you know that Coquitlam is one of the top film locations in BC? Read about filming hot spots and see which TV series and movies were filmed locally.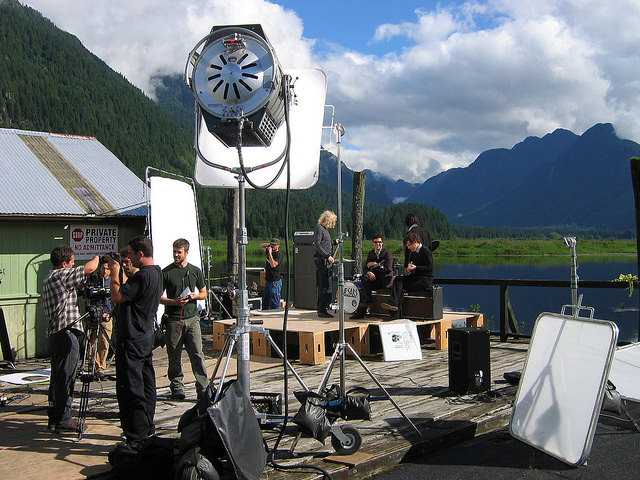 9. Free and fun
These activities will guarantee smiles – for children and the young at heart. From fabulous spray parks to some of the best playgrounds in Metro Vancouver, kids will be grinning from ear to ear. Other activities include free outdoor table tennis and foosball at Town Centre Park, a free Disc Golf course at Mundy Park, and the lowdown on geocaching.
10. Shop for that special something
From runway fashion at Coquitlam Centre shopping mall to fabulous furniture finds on United Boulevard, Coquitlam is home to several shopping hubs, each with their own personality.
Pick up your copy of the Coquitlam 2017 Travel & Adventure Guide at any City facility, or read it online.
Photos in this post are courtesy of the City of Coquitlam.