The second annual Women in Tech Week takes place February 27-March 3 across Canada, bringing together local tech communities across Canada to recognize the contributions women have made in the tech industry and highlighting opportunities to engage women and youth in the future.
Women in Tech Week
Through a series of live and online events, organizers anticipate over 3,000 participants with major events held in Vancouver, Toronto, Calgary, with new satellite events in New York and San Francisco.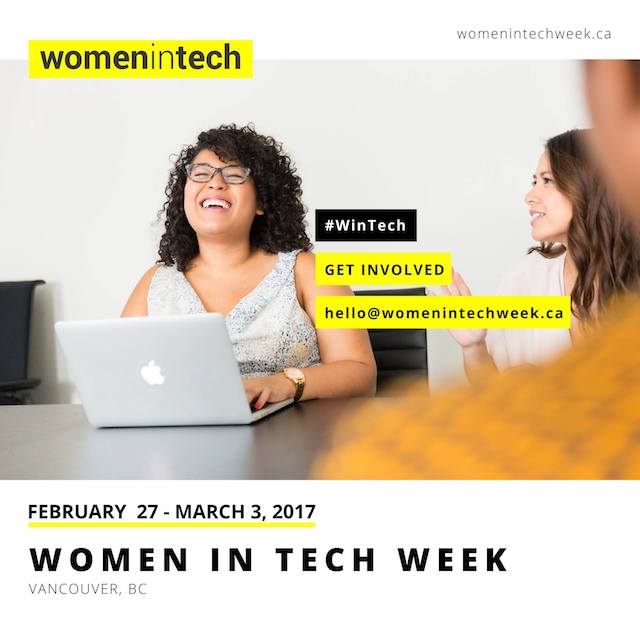 Vancouver Event
To promote and bring awareness to Women in Tech Week, Vancouver's Women in Leadership Foundation will be hosting an evening mixer. This event will feature a Q&A session with Eva Taylor, campaign director of VIVA Lifestyle & Travel. Chief of staff of VIVA Lifestyle & Travel, Elena Yugai, will moderate the session.
When: Tuesday, January 17th, 2017 7:00pm to 9:00pm
Where: BrainStation (#410 – 1110 Hamilton St, Vancouver)
Tickets: Available online for $15
For more information about this preview event, and to get involved with the upcoming Women in Tech Week, follow WINtech on Facebook and Twitter.