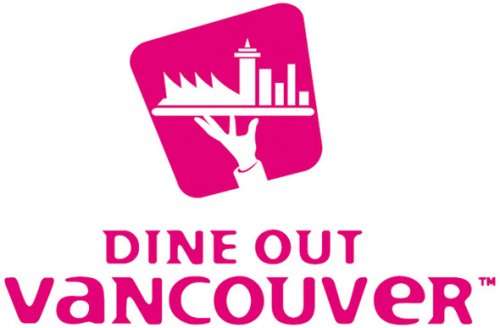 Dine Out Vancouver, Canada's biggest food and drink festival, returns January 20 to February 5, 2017.
The festival comes complete with a full 17-day schedule of delicious events that provide festivalgoers with unique culinary experiences to please their palate. These can include guided dining adventures, brunch crawls, cocktail masterclasses, wine debates, guest chef dinners, BC VQA wine and craft beer tastings, street food markets and more!
Dine Out Vancouver
Produced by Tourism Vancouver, Dine Out Vancouver Festival attracts more than 100,000 locals and visitors, as it takes over the city with 17 days of culinary events, prix fixe menus at 280-plus restaurants (at $20, $30 or $40 CAD price points).
More than 10 participating hotels will also be offering special hotel rates of $110 and $140 CAD, plus a selection of "Dine and Stay" packages.
Things to do at Dine Out in 2017
This is Dine Out Vancouver's 15th anniversary and to celebrate, Tourism Vancouver has put together a list of what you can look forward to at Dine Out in 2017:
Travelling to Dine Out from outside Vancouver? Book a flight with festival partner Air Canada to receive a 15% discount (available from anywhere in Canada and select US cities; see the website for details).
Savour the exotic during the second edition of Dine Out's World Chef Exchange, featuring celebrity chefs from London, Mexico City, New York/Boston, San Francisco and Galway – no passport required.

Give back while fuelling up at the festival's first-ever charity initiative, a partnership between United Way's "Stop the Growl" program and Dine Out's Chef Soup Experiment that will dish out soup to the public in exchange for a nominal donation. Watch for details coming soon.
Play Dine Out Russian Roulette: Prix fixe menus available at $20, $30 and $40 price points present the perfect opportunity to try a restaurant you've never experienced – and be sure to ask for expert pairings of BC VQA wine, courtesy of the Wines of British Columbia.
Hunker down for a long winter's nap with Big Rock Brewery's exclusive Dine Out beer. The English-style ale – packed with plum and chocolate tasting notes – will be available at select events, or you can purchase growlers online when buying tickets to certain events.
Surprise your sweetheart with a lavish Amuse-Bouche hotel package that pairs overnight accommodation with luxe amenities and culinary enhancements. These exclusive packages went on sale November 28.
Food truck-hop at Street Food City, featuring an array of the city's best-loved street eats congregating at a new location – stay tuned for details.
Get in the "spirit" by signing up for a cocktail masterclass led by globally award-winning bartender Lauren Mote. We'll cheers to that!
Tweet or 'gram how you'll give the gift of Dine Out using hashtags #DOVF and #MyDineOutStory, and you could win a restaurant gift card.
Ride the buzz with a Vancouver Coffee Tour, taking place over three days and showcasing the best of the city's underground coffee culture. A separate tour delves into the city's best coffee and beer, for a double whammy pick-me-up.
Fall in foodie love with the city's distinct neighbourhoods on culinary jaunts that visit the best of Railtown, Granville Island, Main Street, Kitsilano, Commercial Drive and Gastown.
Dine with the fishes at the Vancouver Aquarium's brand-new Pop-Up Bistro.
Reacquaint yourself with longstanding Dine Out events like Secret Supper Soiree and The Grape Debate – after all, you can't beat the classics.
Stay tuned as participating DOVF restaurants & menus will be a announced on January 9, 2017, at which time reservations will also open up. Follow Dine Out Vancouver on Twitter and Instagram, using the tags #DOVF #MyDineOutStory.