The wonders of the universe, time travel, space and drinks. Welcome to Cosmic Nights at the H.R. MacMillan Space Centre!
Cosmic Nights at the Space Centre
Where: H.R. MacMillan Space Centre (1100 Chestnut St, Vancouver)
When: Thursday, January 26, 2017 6:30pm to 10:00pm
Tickets: Available online now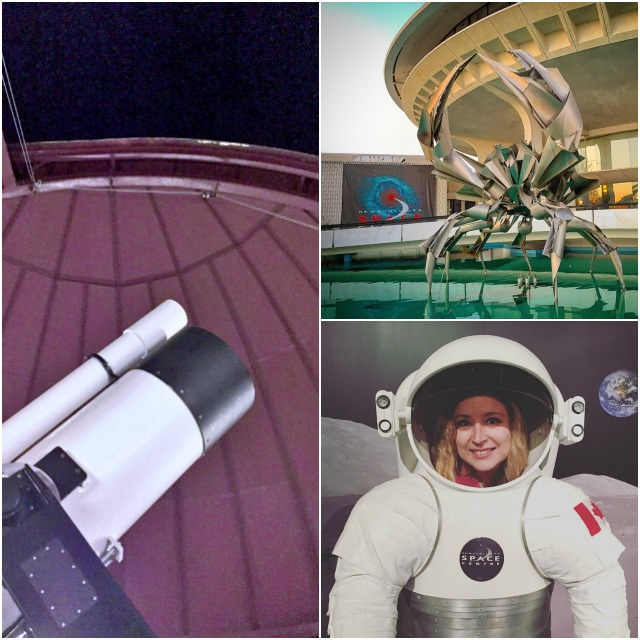 Enjoy a Planetarium show, "Journey Back to the Beginning of Time", where you can take a visual trip 13.8 billion years into the past and journey from the formation of our Universe in the Big Bang to the modern day.
The show will be followed by a time travel lecture from UBC's Dr. Jared Stang. He'll talk about what relativity tell us about the realities of time travel.
Throughout the event you can stop by the Time Travel Booth with Doc Brown (aka UBC's Dr. Jaymie Matthews). He'll be there with an open forum for anyone to come and ask questions about time travel or any other cosmic queries.
Tickets are available now (19+, photo ID required for entry). These nights sell out so book your spot as soon as possible. Follow the Space Centre on Facebook and Twitter #cosmicnights for more information.