by

Disclosure: Sponsored Post

— Views are my own. This is a sponsored post as a part of my membership with the SnowSeekers Social Influencer Team. Please review the Policy & Disclosure section for further information.
I had only previously been to Osoyoos during this desert destination's summer months, when jetskis made waves on the lake, ice cream shops had queues of swimsuit-clad customers, and winery tours were on a morning agenda between brunch and beach time. This year, I was in town during the first weekend in December. This means there was the Light Up parade with Santa arriving to town via Main Street, and I got to attend opening weekend at nearby Baldy Mountain Resort.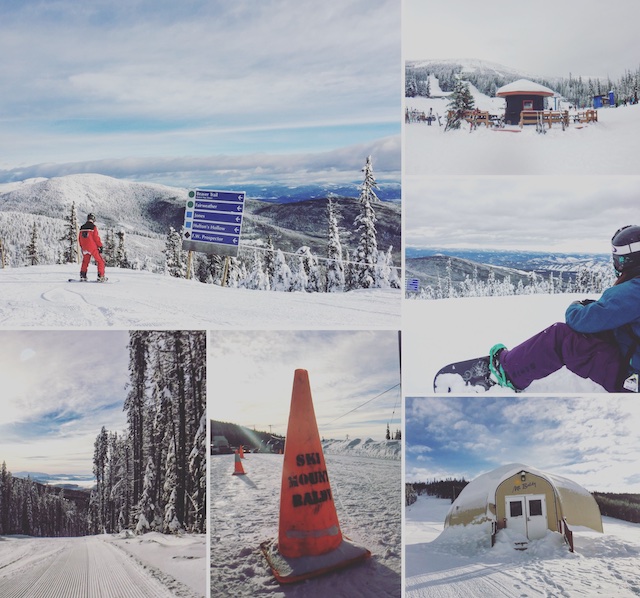 I wrote about my experience for SnowSeekers, where I discovered the small town charm of this local South Okanagan ski destination.
"..as the sun crested Anarchist Mountain behind Walnut Beach Resort, it painted the lake pink – a sign it was going to be a perfect ski day. I packed up my gear, got in the car for the 60-minute ride up to Baldy.

Winding up from the Osoyoos Desert – beautiful with a light dusting of snow – we drove the mountain highway, and climbed to 5,650 feet above sea level, giving Baldy the rights to highest base altitude of any Canadian ski resort.
Keep reading… »
I had flashbacks on the hill with my guide Kyle as everyone who passed us said "Hello!" or "Good morning!". I remember when I was a little girl, my dad always said hello to people that we passed on a hiking trail. I would turn and ask him, "Do you know that person?" and he would say, "No, it's just what you do." While I barely get eye contact from a passerby on trails in the big city, this friendly and courteous gesture is abundant on the runs at Baldy.
Short lines, great food, lots of family fun (dogs can come too), and ending the day around an outdoor fire pit. It was so lovely to meet locals who were excited to have their mountain back, and optimistic for a fantastic grand re-opening season.
Plan your trip to Ski Baldy and Stay Osoyoos with some great hotel deals this winter. Read more about Baldy on SnowSeekers and follow SnowSeekers all winter on Facebook and Twitter for coverage about ski resorts and slopes in BC and Alberta — including the latest snowfall reports and conditions.