Lights in the vineyard, tasting room open houses, fireworks, and a festival of trees are all a part of Winter in Wine Country but this year the South Okanagan has another offering: Skiing at Baldy Mountain Resort!
Baldy First Chair Festival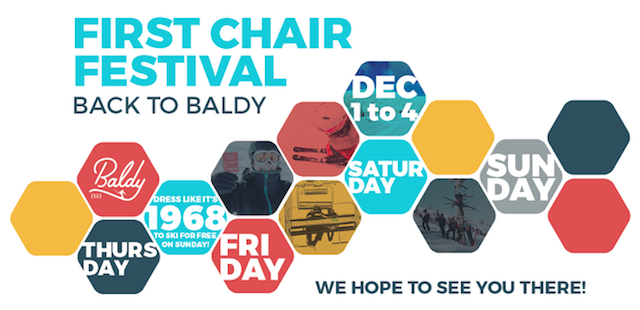 Located on the south side of Mount Baldy in the South Okanagan, Baldy has a base elevation of 5,650 feet above sea level, which is 2,000 feet below the mountain peak. Baldy is a 60 minute drive from Osoyoos along Highway 3, making it accessible for anyone spending the winter in wine country.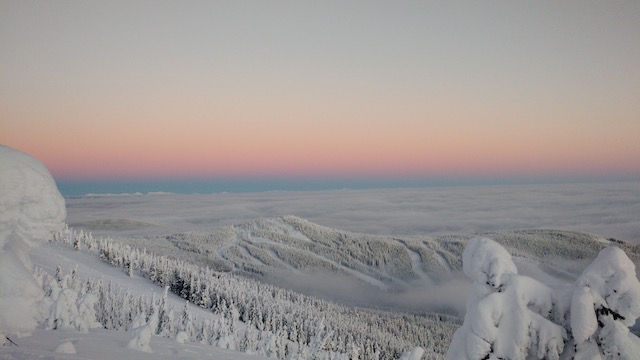 From December 1st to 4th, you can get back to Baldy! The Baldy First Chair Festival will celebrate the re-opening of this ski area first established in 1968. Sip hot chocolate around fire pits, listen to live music, sample Firehall Brewery's finest, and even watch a film premiere. There will be prize giveaways, including something special for those who dress up like it's 1968, and there will be free skiing on Sunday! Read all about the history of this resort and the Community That Saved Baldy over on SnowSeekers and visit FestivalSeekers for a full First Chair Festival Guide.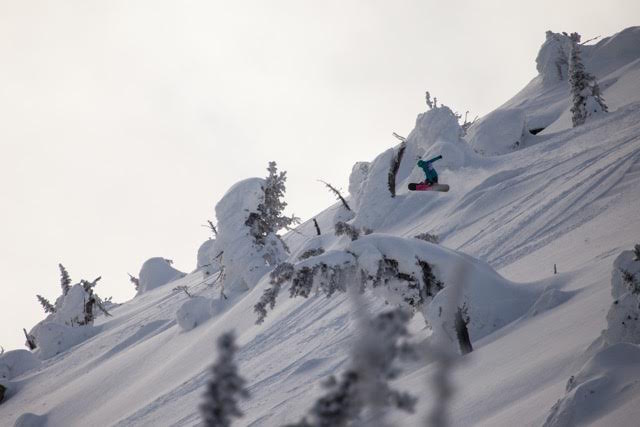 Winter in Wine Country Festival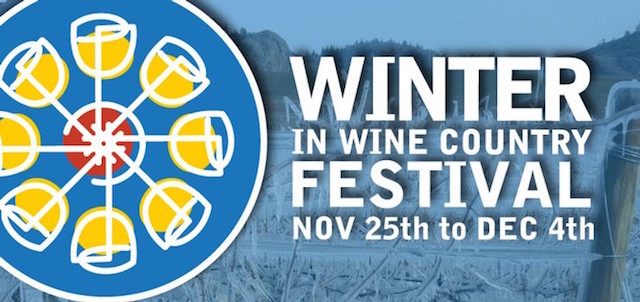 Ski champagne powder then sample a local rosé when you spend winter in wine country. From Baldy to the barrels, the South Okanagan comes alive under the cloak of frost and festival lights.
Open Houses
Winery Open Houses
Participating wineries, that will have open house hours sometime between November 26th and December 4th, include: Adega on 45th, Bartier Brothers, Black Hills, Burrowing Owl, Cana Vines, Castoro de Oro Estate Winery, Fairview Cellars, Gehringer Brothers, Hester Creek, Hidden Chapel, Inniskillin Okanagan & Jackson-Triggs, Intersection, Moon Curser, Nk'Mip Cellars, Oliver Twist, Quinta Ferreira, Road 13, Rustico, Silver Sage, Stoneboat, Tinhorn Creek, vinAmite.
Winery Tours
Winery Tours will be offered by Okanagan Experience Tours/Top Cat Tours for $35 + GST per person on Sat/Sun Nov 26 & 27 and Sat/Sun Dec 3 & 4.
Festival of Trees
The Festival of Trees will take place in the towns of Oliver and Osoyoos as well at Mount Baldy. Each business will support a tree with a donation of $200, which will benefit the BC Children's Hospital. The business will then decorate the tree and have it on display this season at Frank Venables Theatre, Watermark Beach Resort, N'KMip Cellars Winery, or Mount Baldy Resort.
Additional Events
Join the 6th annual Rosé Revolution on Saturday, November 26th at 7:30pm, the Oliver Community Light Up & Fireworks on November 25th and 26th, and the Osoyoos Community Light up & Parade.
Ski Baldy, Stay Osoyoos!
There are some great ski and stay packages available for partners like the Coast Osoyoos Beach Hotel, Spirit Ridge at NK'MIP Resort, Walnut Beach Resort, and Watermark Beach Resort, and Safari Beach Resort starting at just $159/couple!
Get to know Mount Baldy on Twitter, Facebook and Instagram, and be sure to visit FestivalSeekers for your full First Chair Festival Guide.