Lumiere returns to Vancouver's West End this Saturday, presenting a free community event inspired by light and artistic expression. Morton Park and Jim Deva Plaza will come alive with a series of light art installations, performances and community building initiatives.
Lumiere Festival of Light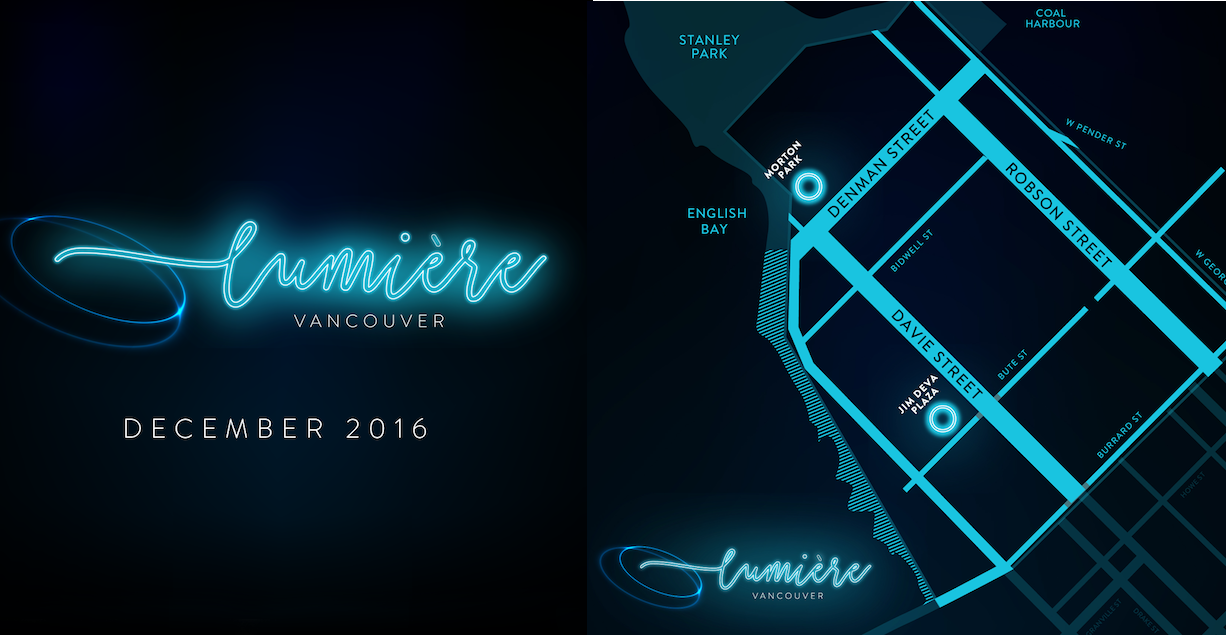 Where: Jim Deva Plaza (Davie at Bute), Morton Park (Denman at Davie)
When: Saturday, December 3, 2016 4:30pm to 10:30pm
Admission: Free! RSVP on Facebook for updates.
Luna the Lumiere Whale (MK Illumination) is back, along with three new installations curated by Burrard Arts Foundation from Tangible Interaction, Hfour Studios and Erdem Taşdelen.
On Tuesday, December 6, 2016, Lumiere will team up with Celebrities Nightclub for a light-inspired celebration. To celebrate Lumiere Vancouver and the return of Luna the Whale at Morton Park, Beach Bay Café and Patio will be transforming their venue with a spectacular array of lights and a stunning candle display on Monday, December 5, 2016.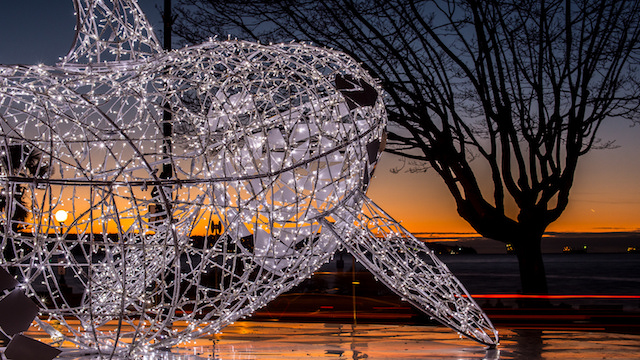 Activations are planned in multiple venues throughout the neighbourhood over the weekend and signature lighting features will remain in place throughout the West End during the winter months. Follow Lumiere on Twitter and Facebook for more information.