This Christmas, Harbour Centre and the Vancouver Lookout, in partnership with The Kettle Society, are inviting Vancouverites to make A Joyful Post to support people living with mental illness.
Joyful Post at Harbour Centre and The Vancouver Lookout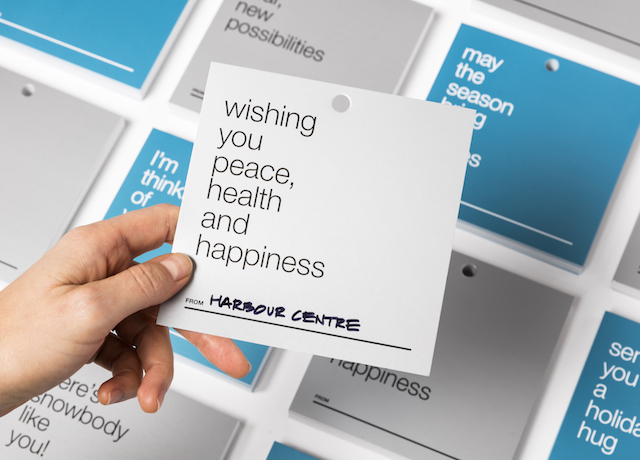 Where: Harbour Centre lobby (555 W Hastings, Vancouver)
When: Monday to Friday through December 24th 11:00am to 2:00pm.
Harbour Centre's lobby will house a large-scale, festive installation where the public can select, personalize, and hang Christmas cards for Kettle members. The signed cards will then be shared with the Kettle community in a small but important gesture to help brighten what can be a very difficult time of year.
A minimum donation of $5 is suggested with 100% of proceeds going to The Kettle Society, a local non-profit that assists people living with mental illness.
Funds will be used to provide items and experiences that Kettle mental health clients have identified as able to connect them to others, boost their self-esteem, or help lift their day. Items such as:
Transit tickets
A good cup of coffee
Haircuts
Outings to local attractions and events
Participants are urged to share their post on social media using #AJoyfulPost and encourage their networks to take part. Boffo Properties will match total donations, up to $5,000. Follow Harbour Centre and the Vancouver Lookout on Facebook for more information about this event and other initiatives throughout the year.