A Vancouver tradition for over 40 years, Christmas at Hycroft is coming up this month, where you can explore and shop through three decorated floors of this beautiful and historic Edwardian mansion. Inside you'll find a variety of boutiques, crafters and over 30 local artisans. Outside in the courtyard, find live entertainment, more vendors, and the Emelle's Catering Trailer.
Christmas at Hycroft

Where: Hycroft Manor (1489 McRae Ave, Vancouver)
When: November 17-20, 2016 open daily 11:00am to 9:00pm (Sunday until 6:00pm)
Tickets: Admission is $15 (including tax) for adults. Children 13 years and younger are admitted free of charge when accompanied by an adult. Tickets are only available at the front gates.
Where else will you find an Artisan Village, a Kitchen Creations corner in a Coach House, a Terrace Bistro, and an authentic Speakeasy?
Located in Hycroft's magnificent Ballroom, over 30 local Artisans display their talents to ensure you'll find loads of original, personal gifts that will help you check off names from your Christmas list. Along the main floor of the manor, the Foyer, Drawing Room, Living Room, Oak Room, Green Solarium, Terrace Bistro, Library, Dining Room and Blue Solarium will all be beautifully decorated and themed for the season.
In the handsome Oak Room (formerly General McRae's Billiard Room) you'll find the Christmas Shoppe run by the University Women's Club Vancouver, purveyors of Christmas ornaments, wreaths, lights and stockings. The Green Solarium will showcase "Not Just A Yarn": The Knitting Salon of the University Women's Club Vancouver where you'll find a wonderful, sometimes whimsical assortment of beautiful hand-knitted one-of-a-kind products.
You can relax in the Drawing Room in front of the large ornate fireplace and enjoy your stay over any number of talented entertainers, from Solo pianists to large Choirs to Bell Ringers, to Jazz to Jokers.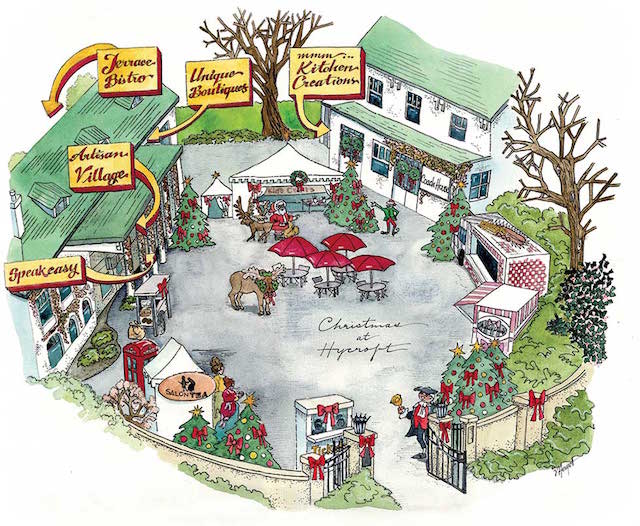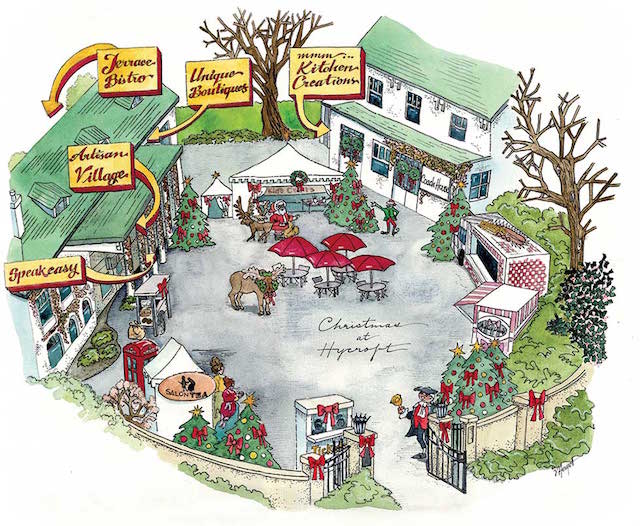 Follow Christmas at Hycroft on Twitter and Facebook for more information.