Enjoy Christmas down on the farm, as Surrey's Historic Stewart Farm boasts holiday charm, circa 1894. The heritage farmhouse is decorated in authentic Victorian style, complete with local greenery on the verandah and fresh baking from the wood stove. Guests are welcome to tour the farmhouse and take a scenic walk of the riverside grounds.
Christmas At Historic Stewart Farm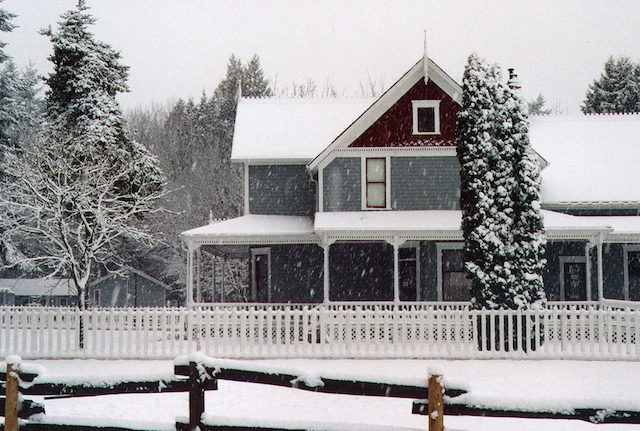 While every day at the farm is a chance to escape the holiday mania, additional family friendly activities are scheduled for the weekends, including:
November 26 & 27: Decorate a gingerbread cookie and make a tissue paper wreath
Saturday, December 3, 2016: Rhayne and Friends singing carols in the parlour
Sunday, December 4, 2016: String popcorn and make a Christmas tree ornament
Saturday, December 10, 2016: Live harp music in the farmhouse parlour, figgy pudding, apple cider and a barn scavenger hunt
Sunday, December 11, 2016: Listen to piano music in the parlous as you make a Christmas card
December 17 & 18: Make a reindeer head band and do Santa scavenger hunt in the farmhouse
Entrance is by donation, and the farmhouse is open Tuesdays to Fridays, 10:00am to 4:00pm at 13723 Crescent Road in South Surrey.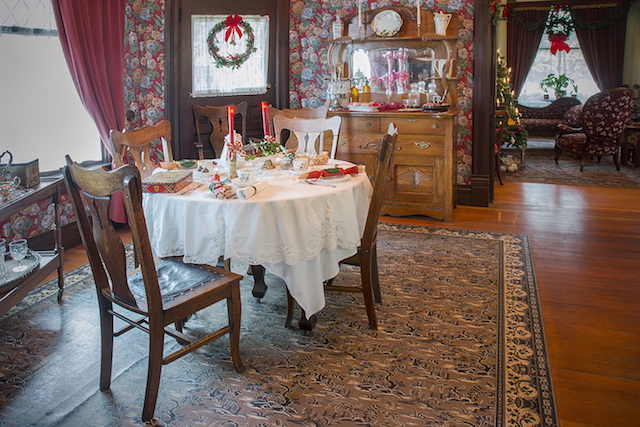 Follow Heritage Surrey on Facebook and Twitter, and read more about Historic Stewart Farm, South Surrey's Best Kept Secret.