You can really get spoiled with a CityPass in Chicago. Front of the line access to popular attractions and no admission fee when you've got your CityPass ticket in hand. There's even a red carpet rolled out at the Art Institute of Chicago, which added to the VIP experience. I recently enjoyed my first trip to the Windy City and with a CityPass in hand, I got a great introduction to some of its most iconic attractions.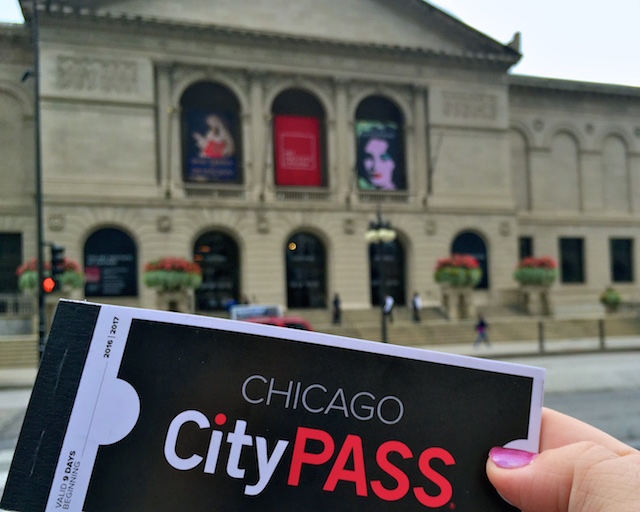 Using CityPass in Chicago
Booklet Cost
Adult C $135.26; Child C $113.18 (at time of publishing)
Included Attractions:
Shedd Aquarium – VIP Entry
Skydeck Chicago – FAST PASS
The Field Museum – VIP Entry
Museum of Science and Industry – VIP Entry or
360 Chicago – EXPRESS Entry
Adler Planetarium – VIP Entry or
Art Institute of Chicago – FAST PASS
Delivery & Use
Select Email voucher when you purchase online or
have a ticket booklet sent to a physical address
To use, bring your booklet to the ticket counter at the participating attraction and they will rip it out and issue admission tickets. Do not rip out the ticket ahead of time.
You then have 9 days to use your CityPass perks, starting at the time of first use
Along with my sister and sister-in-law — who is from the area but was playing tourist-in-her-hometown — I spent an full morning exploring the Art Institute of Chicago, which has one of the finest Impressionist and Post-Impressionist collections outside of France. Of course it's also the home of a famous scene from Ferris Bueller's Day Off, and we made sure to stand and observe George Seurat's "A Sunday Afternoon on the Island of La Grande Jatte" quizzically, with our arms crossed.
I really wanted to see American Gothic, not only because it's the country's most famous painting, but because painter Grant Wood is from the same county in Iowa where John grew up. Unfortunately it is out on tour this year but I did see many other iconic pieces like Nighthawks by Edward Hopper, The Old Guitarist by Pablo Picasso, Two Sisters (On the Terrace) by Pierre-Auguste Renoir, The Bedroom by Vincent van Gogh, and rooms full of Monet, Matisse, Cézanne, and Henri de Toulouse-Lautrec pieces.
Over in the Sculpture Court, my Sister-in-Law joined in on a free sketching class, while I explored Modern American Art (1900-1950) upstairs where a docent was giving a free artist talk. We met up later in the Modern Shop (one of two gift shops), which it also worth a lengthy visit.
Prices start at about C $38 for Art Institute admission alone so bundle that with a few more attraction visits, and the perks of VIP or FAST PASS Entry, and the booklet is worth its value and more. Chicago is also the only CityPASS city where all attractions offer express service so you can skip the normal lines. As a bonus, my sister who is currently attending SFU received the student discount, and just came with me in the FAST PASS line when I used my CityPass. I was also offered the audio tour as a part of my admission.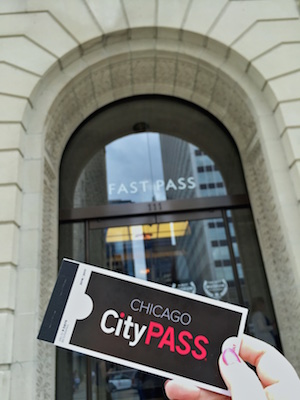 We had many more attractions to visit but in one morning we were already feeling grateful for the savings (which we then spent in the gift shop) and the front-of-the-line perks.
CityPass booklets have different offerings for each location, with a variety of attractions and perks. Participating locations currently include: Atlanta, Boston, Chicago, Dallas, Houston, New York, Philadelphia, San Francisco, Seattle, Southern California, Tampa Bay, Toronto.
I've used CityPass in Seattle before as well, and it includes favourites like the EMP Museum, Space Needle, Chihuly Garden and Glass, and Argosy Cruises Harbour Tour. If you're heading to a new city, or would just like to play tourist, a CityPass the best introduction you can ask for, to explore on your own in style.