"I never imagined my firstborn, my daughter, would die before me. But she did. And she passed away in the most beautiful, loving environment," mother Michaela Evanow shared with the Canuck Place Gift of Time Gala audience on Saturday night. "We will never see her grow up, but we were able to plan how we wanted to release her." The Westin Bayshore's ballroom was packed with supporters whose eyes welled with tears, and hearts filled with love and inspiration.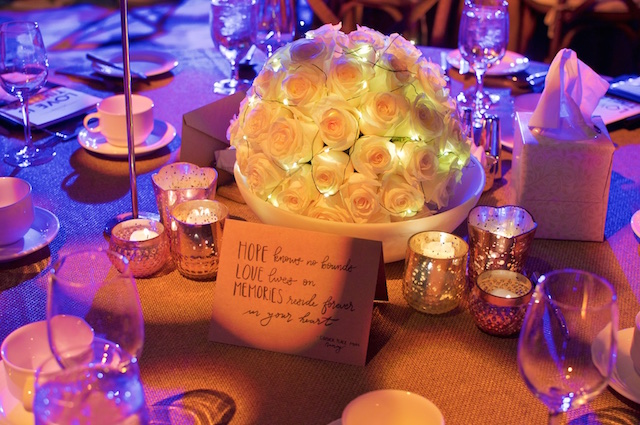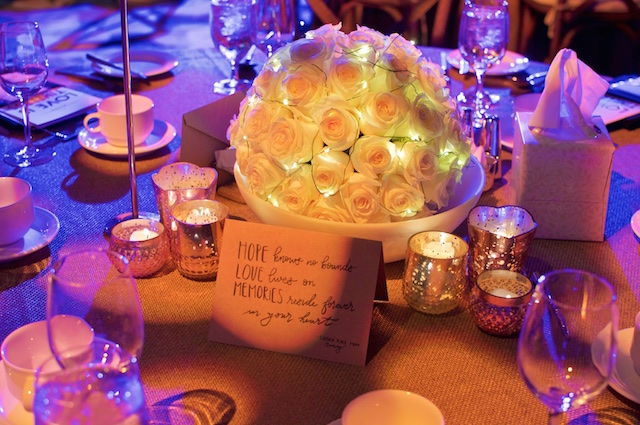 The theme of the 12th annual Gift of Time Gala, presented by the Ledcor Group of Companies, was Love is Timeless, and along with smooth jazz, craft cocktails, and Gatsby-worthy decor, guests enjoyed a lovely three course meal and fabulous auction prizes. By the end of the night, over $1.1 million was raised for Canuck Place families!
Michaela's powerful speech was a defining moment during the event and reminded us all of the great work Canuck Place does to help families in BC and the Yukon. Canuck Place has continued to support the Evanow family in the year and a half since Florence's death, through bereavement counselling, and regular visits to the house.
"When we visit, we feel at peace, knowing Florence had the finest care. Standing in the place where our daughter found rest and finally received a heavenly strength brings tremendous healing to us."
Mark your calendars for the 13th annual Gift of Time Gala, which will take place October 14, 2017, to be a part of another magical evening filled with love. Follow Canuck Place on Facebook and Twitter for more information.