During one of the most decadently divine food & wine festivals in BC, Whistler's Cornucopia, you can find balance at the Nourish Retreat. With seminars, farm-to-table meals, yoga, wellness workshops, forest forages, spa time, and festival events at night, Nourish is the most soul-satisfying way to amp up your Cornucopia experience.
Nourish Retreat at Cornucopia
Where: Whistler Conference Centre
When: November 17 to November 20, 2016
Tickets: Available online now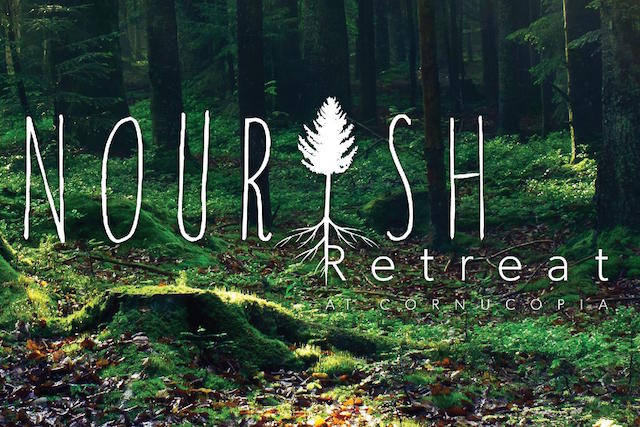 Set within one of BC's premier food and drink festivals, the Nourish Retreat, hosted by Allison Hunter, Nourish producer and veteran strengths coach, Tracy Hutton, will lead you through four days dedicated to nourishing your strongest life.

Greet each day with meditation and yoga, and then fuel your body with healing local foods and cooking demonstrations by the chefs and experts at the Nourish Culinary Stage. The afternoons are spent connecting with Whistler's natural beauty, through forest forages, spa visits and more. The stage is set for exploring your best life – through Tracy's strength coaching sessions, discover and uncover your gifts – leave with a vision and path for a life fully expressed.

After a dynamic day of movement, healing and relaxation, join in Cornucopia's world-class food and wine events and celebrate the best of what this region has to offer. The Nourish Retreat is a perfect blend of restoration and inspiration.
I attended the Nourish Retreat last year and it was so unique, and so refreshing. From the welcoming smudging and tea ceremony and a longhouse dinner at Squamish Lil'wat Cultural Centre, to morning meal demos and yoga. I am not usually a kale-smoothie-and-morning-yoga person but I learned so much and felt amazing at this retreat.
If you have the chance to get away, I highly recommend you book the weekend away with a friend, partner, or loved one. Find out more by following the Nourish Retreat on Facebook.