The UBC Harvest Feastival is an epic fall-themed outdoor dinner, combined with access to multiple shows and exhibits around the university's Arts and Culture District.
UBC Harvest Feastival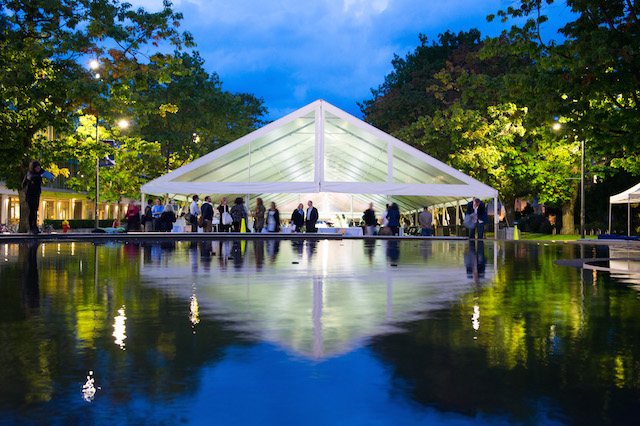 Where: University Commons (outside the Nest)
Tickets: Available online now starting at $10
When: Thursday, September 22, 2016 4:30pm to 7:00pm (dinner); 7:30pm to 9:30pm (exhibits & shows)
David Speight, Executive Chef of UBC Food Services and his team will be preparing a three-course meal that is inspired by the season and featuring local produce freshly picked from the UBC Farm. Roasted butternut squash, beet salad, salmon, pumpkin penne, and more delicious seasonal offerings will be on the menu.
Following dinner, enjoy a night of free arts and culture happenings including the UBC Symphony, alumni from Theatre Sports, gallery opening nights, opera and more.
Free, with your Feastival wrist band, is admission to the following arts and culture events:
UBC Harvest Feastival is presented by Campus + Community Planning. Follow along on Twitter for more information.