Celebrate food and farming in Surrey at Pie in the Plaza, a free family-friendly event where you can witness the creation of the largest blueberry pie in the province!
Pie in the Plaza at Surrey City Hall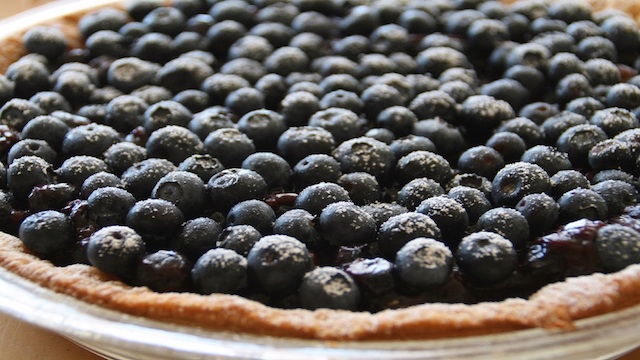 Where: Surrey City Hall Plaza (13450 104 Ave, Surrey)
When: Saturday, September 17, 2016 from 11:00am to 3:00pm
Admission: Free
Starting at 11:00am, you can watch as the largest blueberry pie in BC gets assembled. By 12:00pm, there will be a ceremonial pie cutting and the first 2,000 guests will get a slice. At 1:00pm, mascots lead some fun and games for kids and at 2:00pm there's a good old fashioned pie throwing contest.
Activities throughout the afternoon include a petting zoo, milking with BC Agriculture in the Classroom's "Delilah the Cow" exhibit, Historic Stewart Farm and the Surrey Archives heritage hangout, activities with the Fraser Valley Antique Farm Machinery Association and Surrey's Salmon Habitat Restoration Program (SHaRP), and visit with the Honeybee Centre. Stop by the Farm Fun Photobooth, and grab some lunch from one of the food trucks on site.
Follow the City of Surrey on Facebook and Twitter for information about this event and many more throughout the year.