I've been to the tasting rooms where I have swirled, swished, and sipped the delicious bounty of the Okanagan before. I have dined at winery restaurants, toured barrel cellars, discovered two new-to-me wine regions, and taken a workshop on BC bubbles. However, it wasn't until last season that I experienced harvest time in wine country and found that several Oliver and Osoyoos wineries offer interesting, hands-on, vineyard tours and events that are available to anyone.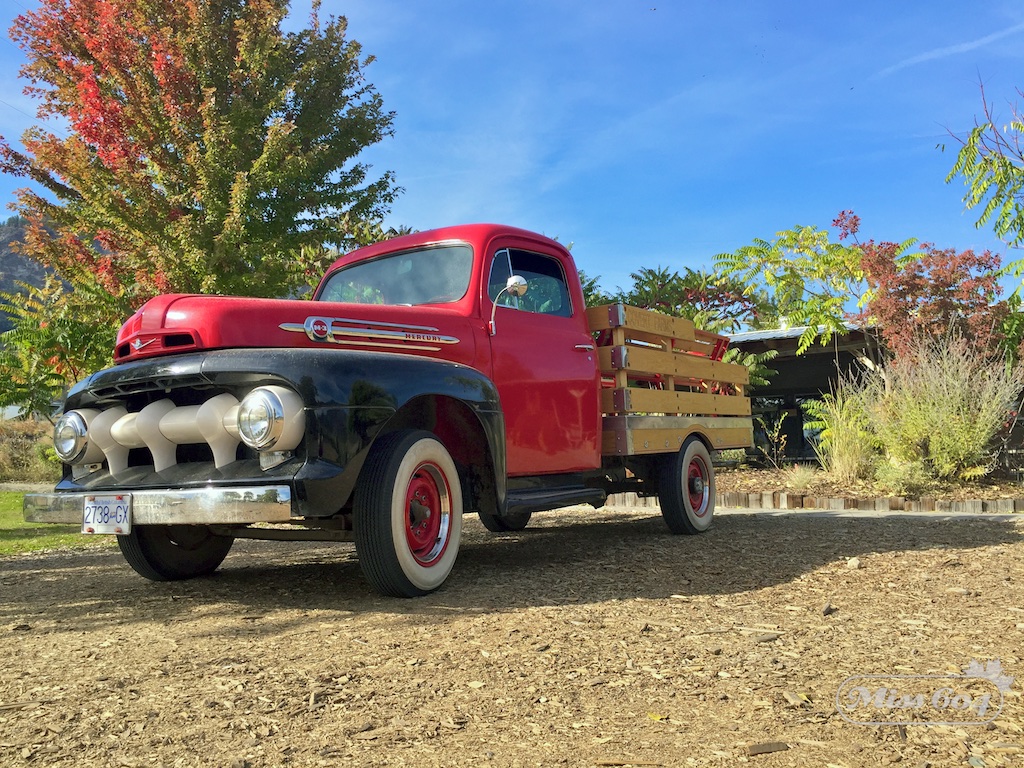 Tinhorn Creek's Grazing in the Vineyards
Enjoy a hike through the vineyard with proprietors Kenn & Sandra Oldfield while sampling wines with canapes from Miradoro Restaurant. Learn about the gold mining history of the area and the new Golden Mile Bench Sub Appellation. Afterwards enjoy a 3-course lunch by Miradoro.
Tours start at 11:00am and ends at 1:30pm. Available every fall and spring wine season. Tickets for Grazing in the Vineyards are available online now for October dates during the Fall Wine Festival.
Miradoro Restaurant at Tinhorn Creek
Fall at Tinhorn is full of culinary events taking place at Miradoro. There's Hops, Grapes and Grub on September 30th; and on October 4th is the Guest Chef Dinner as part of the Okanagan Wine Festival. Chef Jeff Van Geest invites Chef Chris Whittaker from Forage Restaurant in Vancouver, into the Miradoro kitchen to partner with him to create a multi-course dinner paired with Tinhorn Creek wines.
Covert Farms Canadian Signature Experience
This personally guided 1-hour tour provides an educational and entertaining experience of breathtaking landscapes and sustainable farm practices. The passion, humour, and individual approach to this experience is certain to leave you with memories to cherish and an arm load of freshly grown organic produce and bottles of wine to share.
Tours are option to most ages (special price for ages 5-18) just meet at the Wine Shop at either 10:45am or 12:45pm. Includes wine pairing and small bites at the rustic wine lounge. Relaxing tasting at your leisure in the wine shop. Stay as long as you like. Book now for tour through the end of October.
Watermark Beach Resort
Enjoy the Covert Farms Canadian Signature Experience directly from Watermark Beach Resort, making it your hub in wine country this season. Guests can take a tour bus over to Covert Farms for their signature tour, and then back at Watermark, they can sample locally-made wines paired with fresh Okanagan Valley fare at supper time.
There's also a new farm to (treatment) table concept at Watermark's Levia Spa. Recently opened in May 2016, the brand new Levia Spa brings a fresh approach to relaxation, with signature treatments themed around a 'farm to treatment table' concept that includes the use of fresh home-grown herbs such as lavender, rosemary, mint and basil in herbal footbaths and facials. Locally inspired body wraps, massages and scrubs are also available. Scrubs are blended in-house with Himalayan salt or raw organic sugar and all Levia treatments incorporate the use of the ancient jade stone, which is believed to bring wisdom, balance and peace by relieving anxiety.
Terrafina at Hester Creek
Terrafina is located in the former Hester Creek tasting room that has been re-designed by award winning designer Judith Park. Meaning 'from the earth', the friendly Tuscan inspired menu will have you arriving as guests, but leaving as friends. Comfortable Old World charm with an injection of New World approach inspires everything from Terrafina's décor to the way they prepare their pizza dough and present their traditional Antipasto platter.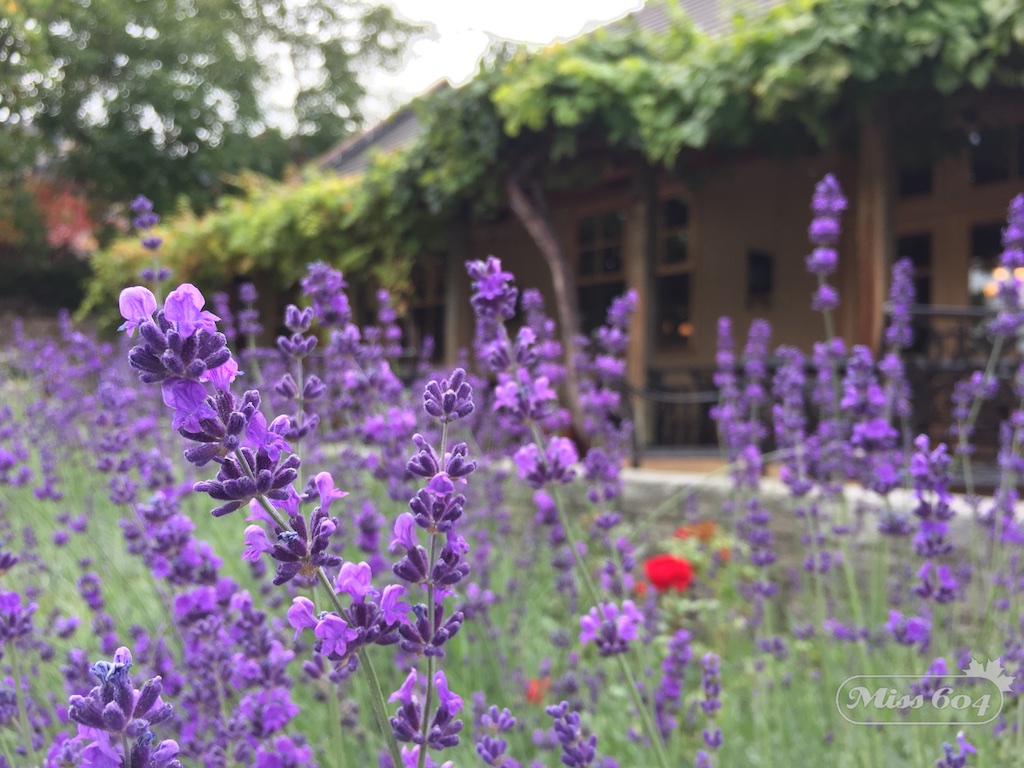 Whether on a wine tour with a group or an intimate dining experience Terrafina at Hester Creek Estate Winery will lay the setting in true Tuscan style. Book a spot online now for their Tuscan Dinner on October 8th.
River Stone Estate Winery
Looking for a winery with a guest house? River Stone Cottage is a quaint two bedroom house with a fenced yard, large deck and shade trees. It is conveniently located a short walk through row #83 from the main house, winery site and tasting room.
Owners Ted and Lorraine Kane tend 9.5 acres of estate land on the edge of Tuc-el-Nuit Lake in Oliver. The grapes in their vineyard were once available to other BC wineries, but are now the main focus of River Stone. Enjoy harvest activities, like vineyard sugar tasting (brix) while staying at the winery.
For all of these harvest events and activities, explore Oliver Osoyoos Wine Country on Facebook and Twitter.