New Westminster is hosting 10 events in 10 days for the second annual Feast on the Fraser from September 23rd to October 2nd. This culinary experience pairs food and fun with a signature event each day. Explore and enjoy this exciting destination for food, arts, culture, and entertainment within Metro Vancouver.
A Feast on the Fraser
More than 20 local restaurants and arts and cultural organizations participated across 10 diverse food and fun events at last year's Feast on the Fraser. This year's event highlights and incorporates the unique flavours and products of the Fraser Valley to deliver the Lower Mainland's best regional offerings.
Events
A few of this year's events include:
Opening Night Celebration
Friday, September 23, 2016
River Market

RiverFest – FREE
Saturday, September 24, 2016
Fraser River Discovery Centre

Shucking & the Samson V
Saturday, September 24, 2016
Samson V & Boathouse

12th Street Foodie Tour
Sunday, September 25, 2016
12th Street

Beats & Eats
Monday, September 26, 2016
Hub Restaurant

Paint + Sip Nite
Wednesday, September 28, 2016
100 Braid Street Studios

Cooking Demo & Dinner with Chef Dante
Tuesday, September 27, 2016
Wild Rice Bistro

Royal City Farmers Market Longtable Dinner
Thursday, September 29, 2016
Tipperary Park

Pizza & Beer Night
Friday, September 30, 2016
Boston Pizza & Steel + Oak

Dinner Cruise
Saturday, October 1, 2016
Paddlewheeler Riverboat Tours

Rise & Shine
Saturday, October 1, 2016
Good to Go

An Ode to Lulu
Sunday, October 2, 2016
Match Eatery & Public House

Some participating establishments at this year's event include 100 Braid St. Studios, The Hub, The Boathouse Restaurant, Boston Pizza, El Santo, Fiesta Catering, MATCH Eatery at Starlight Casino, Paddlewheeler Riverboat Tours, River Market, Royal City Farmers' Market, Steel and Oak Brewing Co., Tre Galli Gelato, Wild Rice and more – with a range of price points at $25, $45 and $65.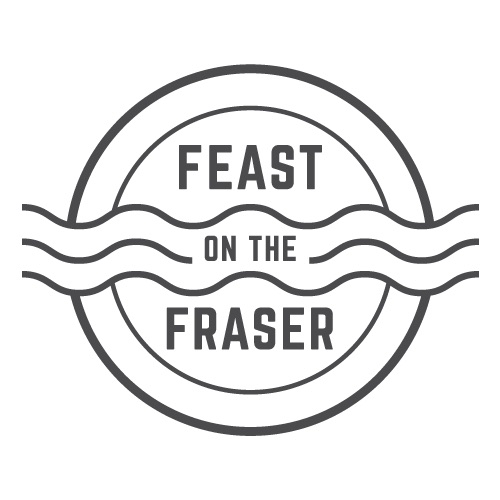 Follow Downtown New Westminster on Facebook and Twitter for more information.