Now in its 12th year, the Canuck Place Gift of Time Gala has raised over $8 million in support of children and families at Canuck Place Children's Hospice. One such family are the Evanows. Their daughter, Florence had Spinal Muscular Atrophy Type 1 and passed away at Canuck Place the evening before Mother's Day 2015.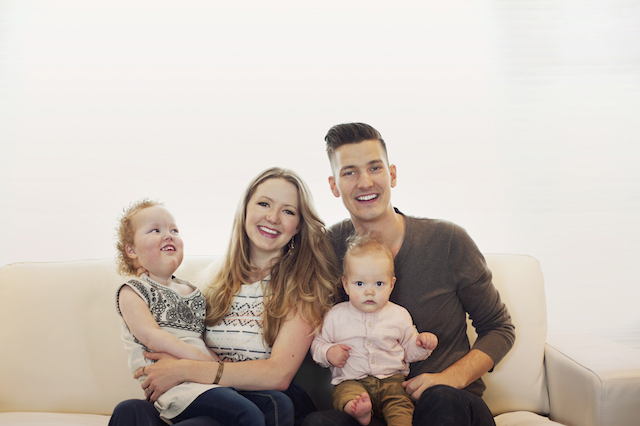 Michaela Evanow will be the featured speaker at the Gift of Time Gala, sharing her family's experience at Canuck Place. "Never in a million years did I imagine I would lose my first born daughter the day before Mother's Day," explained Michaela.
"Canuck Place gave us the opportunity to feel comfortable in a home-like environment and let Florence be with her mama and daddy under the same roof."
"What really blew me away was the end-of-life care. There is absolutely no way we could have done it on our own. The team guided us with a steady hand through the most agonizing moments of our lives. As a mother, I can't fully express how much gratitude we have for this place."
The Evanow family continue to be regular guests at Canuck Place, attending bereavement sessions and family events.
"Our son gets to spend time in a place that was so special to his sister and to us. And because she passed away at Canuck Place, being involved with the program allows us to feel closer to her," said Michaela. "Some days are incredibly hard, and all I want to do is hold Florence in my arms. I cannot do this, but I can walk into the doors of Canuck Place, sit down, and talk about it."
The 2016 Gift of Time Gala is sold out, but you can still support by donating to the Friends of Gift of Time fund. Follow Canuck Place on Facebook, Twitter, YouTube, and Instagram for the latest news and updates.
Miss604 is the proud Social Media Sponsor of the Gift of Time Gala