Sirius XM's Top Comic is a nation-wide competition that will crown Canada's next big name in comedy. This year's pack has been narrowed down to 18 semi-finalists, with 6 from Vancouver. Each of these comics advanced past the audition phase last month, where 72 comics from across Canada competed in half a dozen auditions held in Vancouver and Toronto.
Sirius XM's Top Comic
This year's winner will receive the largest grand prize to date – $25,000 and a guaranteed spot at three of Canada's biggest comedy festivals in 2017: JFL42 (Toronto), JFL NorthWest (Vancouver), and the Just For Laughs Festival in Montreal, including JFL: All Access, airing on The Comedy Network.
Semi-Finalist Sophie Buddle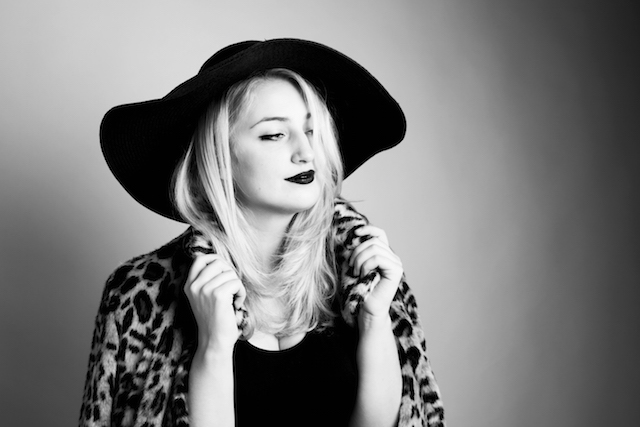 I had the chance to chat with semi-finalist Sophie Buddle, after catching her on stage at Pemberton Festival this year. "It was a huge stage," she laughed. "With about 20 people in the audience." I assured her that at least 5 people were in my group, and we were all laughing from our patch of grass at the music festival grounds. Her comedy is well-written, sharp, and she offers a refreshing female perspective on life, love, and the love of shoes.
At just 21 years old, Sophie has already opened for Moshe Kasher at the Just For Laughs festival in Montreal, and done shows in LA including Meltdown with Jonah and Kumail and the Hot Tub Show with Kurt and Kristen. She has also been featured in JFL Northwest (formerly northwest comedy fest) the past 3 years.
"Scare crows just dress like people from Vancouver. Big hats, flannel, ripped jeans… and a stick up your a**"
Sophie at Comedy Mix 2015
Originally from Ottawa, she moved to the West Coast at 18. She says that Vancouver is her favourite city in which to do comedy, even if it does get labeled as being too politically correct or uptight at times.
"I like the comedy scene so much, there's lots of shows — good shows — and people come out to them. But it's still a small enough scene that the pros will do shows still, and it brings up the quality for everyone."
With the potential boost of the Sirius XM title, Sophie would plan on traveling to New York, doing stand-up, and writing. "I'd like any kind of writing job. Getting paid to write is cool, it's fun!"
Watch her Twitter feed this week for a few more creative clips and info about how she just might spend the prize money too.
"This is the first competition I've been in where I have to ask for votes, so you're always worried that you're annoying people online." If successfully through to the next round, Sophie and the other finalists will be flown to Toronto for a showcase. She joins five other Vancouver semi-finalists: Chris Gaskin, Christopher Griffin, Graham Clark, John Beuhler, and Kevin Banner in the quest for the title.
While Sophie's currently in the thick of the competition, she provided some advice for those just starting out in comedy. "Just do it. Just start doing it. The best time to start is as soon as you feel the motivation."
Until August 22nd, all Canadians will have the chance vote online for their favourite semi–finalist. The 8 semi-finalists with the most votes will advance to the Sirius XM's Top Comic finale in Toronto on September 29th.