The 13th annual Richmond Maritime Festival is serving up a salty stew of music, artists and wooden boats this weekend. The free, family festival, presented by Port of Vancouver, attracts more than 40,000 visitors to the Britannia Shipyards on the Steveston waterfront each summer.
Richmond Maritime Festival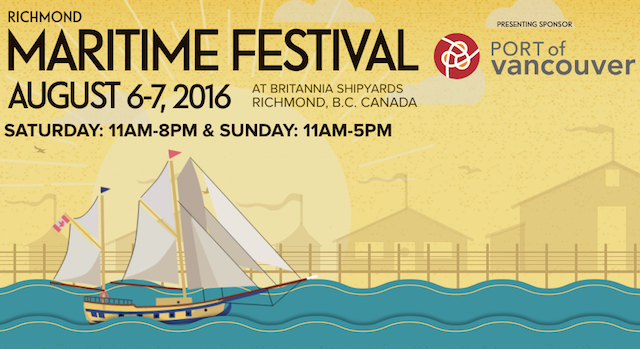 Dates: Saturday, August 6th & Sunday, August 7th
Time: 11:00am to 8:00pm on Saturday, 11:00am to 5:00pm on Sunday
Where: Britannia Shipyards (5180 Westwater Dr, Richmond)
Admission: Free!
Richmond Maritime Festival visitors will be entertained by loads of live music, roving performers, visual artists, stilt walkers, puppets, storytellers and dancers. A quirky cast of sea creatures and characters, including mermaids, pirates, wharf rats and more, will be found wandering the festively-decorated site or inhabiting its nooks and crannies.
Kids of all ages can also entertain themselves with a wide variety of arts and crafts activities and demonstrations from knitting a tree cosy to building your own wooden ship. There's also a fleet of food trucks to fuel your creative appetites.
This year's festival highlights include wooden boat displays coordinated by the Britannia Heritage Shipyard Society throughout the site, as well as a free Saturday night concert on the YVR Community Stage featuring The Matinee and the Myrtle Family Band.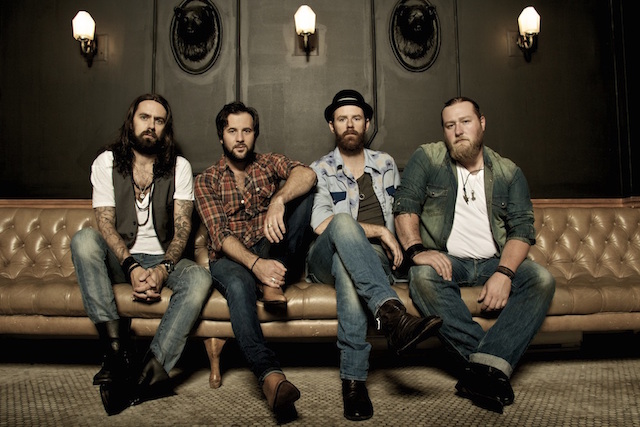 Britannia Heritage Shipyards National Historic Site's 190-metre long dock will be animated with a flotilla of beautiful and historic boats and ships available for viewing and boarding. Visitors can also tour Britannia's many historic buildings spread across the scenic 3.5 hectare waterfront site.
Follow the Richmond Maritime Festival (and Fun Richmond) on Facebook, Twitter, and Instagram for more information.
Miss604 is a proud sponsor of the 2016 Richmond Maritime Festival