by

Disclosure: Review

— This is not a paid post, views are my own. Our activities were courtesy of their operators and Bowen Island. Please review the Policy & Disclosure section for further information.
Bowen Island is Vancouver's Original Summer Getaway, being home to picnics, camping, hikes, paddles, and recreation for the better part of the last century. Earlier this summer, John and I got to experience a quick escape to Bowen, packing two days full of adventures by sea and land.
5 Things to do on Bowen Island
There are more than 5 things to do per category, but here's a start if you haven't been to Bowen before, or if it's been too long since your last visit. We were on the island for 48 hours and we fit all of this in and more, including some down time in our Union Steamship Cottage with the fireplace roaring. A day trip is always an option, and if you're staying longer – lucky you!
1) Food Tour
Duration: 2.5-3 hours
Distance covered: 0.5-1km approximately
Cost:$69.00 – 3% donated to Bowen Island Food Bank
Enjoy the sweet and savoury side of Bowen as Jody Lorenz guides your walk that covers a bit of local history, and a whole lot of food. Come hungry! We stopped at Rustique Bistro; Lime & Moon Pie Company; Shika Provisions; The Snug Cafe; Doc Morgan's; Candy in the Cove; Bowen Island Coffee; Bowen Island Beer & Wine Store; The Ruddy Potato Deli; and Cocoa West Chocolatier.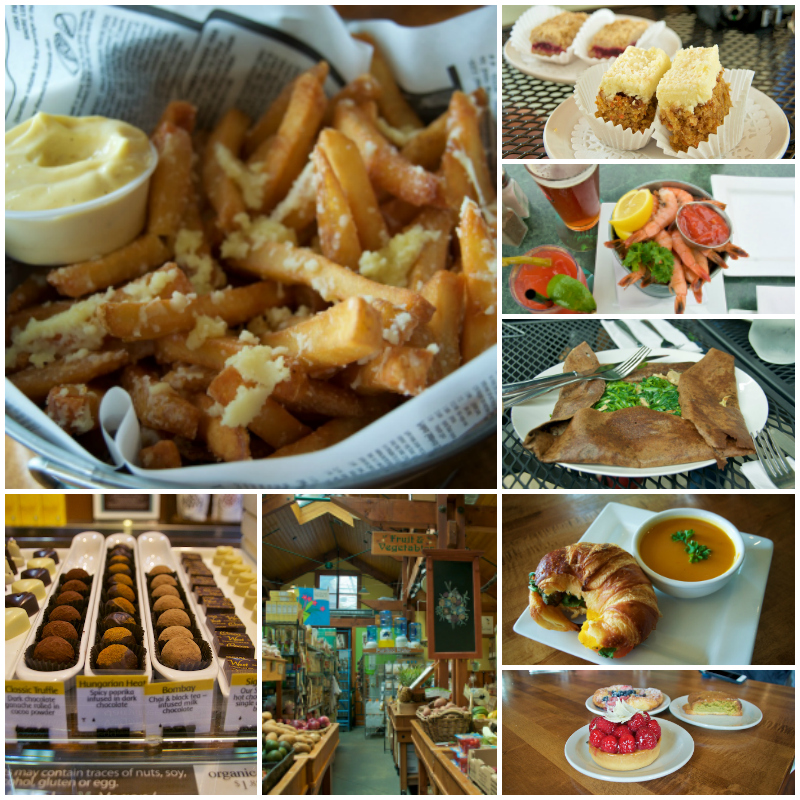 It's great to do this tour at the start of your time on the island since it will give you ideas for planning out the rest of your meals during your trip. We ended up having breakfast at the Snug and dinner at Rustique Bistro following our tour. If we were staying longer, we'd stock up at the other locations to fill our cupboards.
2) Shoreline Kayak Tour
Located right on the dock, to the east of the Snug Cove ferry terminal, you'll find another great tour option but this time on the water. The morning of our paddle, it was pouring rain and everyone seemed surprised that John and I were still up for the adventure. We arrived to meet owner Brent O'Malley, who reassured us of our decision: "Welcome to BC!" We set out for our journey all along the south east side of the island, following the shoreline and enjoying Ben's narration. He covered geology, First Nations history, the Union Steamship era, the region's marine ecosystem, and more during our soggy time on the water – it was fantastic.
3) See the Island By Scooter
Since we took a bus from Downtown Vancouver to Horseshoe Bay, then walked on the ferry to Snug Cove, we were on the island without a vehicle. We were staying just a few steps from the ferry at the Union Steamship Cottages but to see the rest of the island, which is about 52 square km, we were set up with Zoom Zoom. Just steps away from our cottage we were given a quick course on scooter driving and safety from Zoom Zoom owner Jamie Woodall. Neither of us had been on one before, and we were a bit trepidatious at first, but after Jamie's reassuring instructions we were off!
Jody had recommended Killarney Lake, as well as the Cape Roger Curtis Lighthouse as destinations. We zipped around, hopped off, walked, explored, took photos, and really enjoyed seeing the island this way.
4) Hike on Bowen Island
We didn't get involved in a strenuous hike on Bowen Island but I know that Mount Garder is a popular spot. It's a 7 hour hike to the peak of the island, over 17km, and gaining about 719 meters. The views, from the photos I have seen, are spectacular.
You can take a more level approach and hike around Killarney Lake at Crippen Park as John and I did, or pick up a trail guide for more ideas.
5) Appreciate the Art & History
There are two museums within a 5 minute walk of the ferry terminal in Snug Cove, which made me very happy. We visited the museum and archives just up the road from Snug Cove, as well as Bowen Heritage, located in a cottage right behind our own.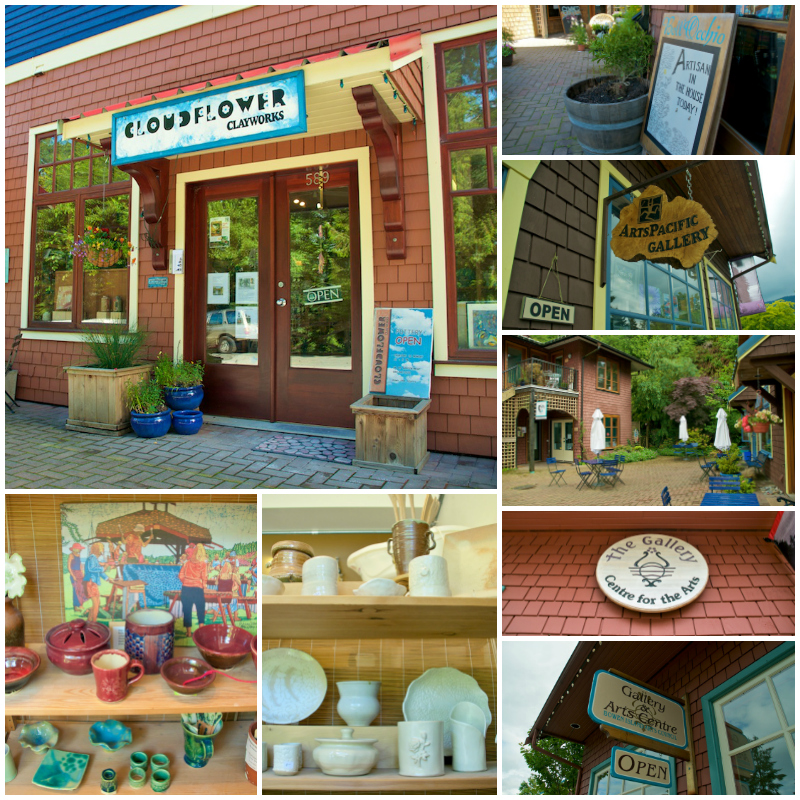 Head up to Artisan Square — a community shuttle will get you there, or you can take your rental scooter. There you'll find the Bowen Island Arts Council, galleries, studios, and many more creative spaces to browse and shop.
If you don't make it to Bowen Island before summer ends, you'll still find some amazing events throughout the year. There's the Bowen Island Wine Festival (September 24), Applefest (October 9), Light Up Bowen (December 3), Christmas Craft Fair (December 4), and more including a Moms' Retreat and an Adult Spelling Bee this fall. The autumn colours will illuminate the island and we definitely know first-hand that even in the rain, a paddle around the island is still pretty spectacular.
Follow Tourism Bowen Island on Facebook and Twitter for more information.