The Vancouver Queer Film Festival ("VQFF") has released its complete festival lineup for the 11-day festival, curated by Artistic Director Shana Myara. More than 68 films will be showcased at the VQFF, along with 25 directors in attendance, 30 performing artists, and 3 free workshops, in addition to parties and talk back sessions.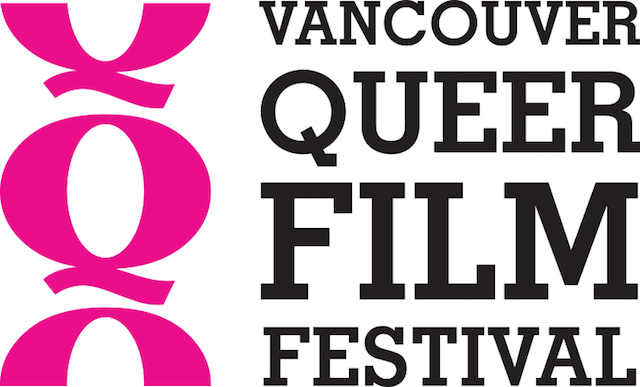 Vancouver Queer Film Festival
When: August 11-21, 2016
Tickets: For sale online
Where: Vancouver Playhouse, International Village, SFU's Goldcorp Centre for the Arts, The Rio Theatre, VIFF Vancity Theatre, and more.
The festival will kick off with an outdoor sunset party at the Queen Elizabeth Theatre Plaza on Thursday, August 11th at 10:00pm, following the opening film Summertime. This lush, poetic film that confronts the question: is love really all you need?
The fest will then roll on to include groundbreaking, genre-bending films such as North Mountain, by Canadian Métis director Bretten Hannam, and Waiting for B, which follows hardcore Brazilian Beyoncé fans who camp for two months prior to the pop star's 2013 São Paulo concert.
"The biggest event in the queer calendar, the Vancouver Queer Film Festival, has now been set," says Executive Director, Stephanie Goodwin. "Through the power of film, Out On Screen expands what we can imagine to be possible for queer, trans* and two-spirit lives, histories, and futures. And it's a ton of fun packed into eleven days."
The Youth Gala features Real Boy, a coming-of-age story of Bennett Wallace, a transgender teenager in California on a journey to find his voice as a musician, a friend, a son, and a man.
The festival's Closing Gala showcases Kiki, a wonderland tour of the underground vogue/ballroom Kiki scene. Kiki offers a portrait of hope, strength, resilience and the myriad possibilities that come with queer and trans* youth owning their futures.
VQFF is thrilled to be hosting nationally acclaimed artist Richard Fung (Re:Orientations), who received the 2015 Kessler Award for significant contributions to LGBTQ studies; internationally acclaimed artists Kerem Sanga (First Girl I Loved), whose previous work premiered at the Los Angeles Film Festival and won an Audience Award; Ingrid Jungermann, whose debut feature Women Who Kill, premiered at the 2016 Tribeca Film Festival and won Best Screenplay, and who is known for her work creating the beloved web series The Slope and F to 7th.
Festival guides are now available at festival venues as well as Little Sister's Book & Art Emporium and Black Dog Video. The complete festival lineup can also be viewed online. Follow the Vancouver Queer Film Festival on Facebook and Twitter for more information.
The VQFF is presented by Out On Screen, a charitable organization that illuminates, celebrates and advances queer lives through film, education and dialogue.
Win Tickets
I have 3 pairs of tickets to give away to a lucky Miss604 reader so that they can enjoy the festival. Here's how you can enter to win:
Leave a comment on this post (1 entry)
Post the following on Twitter (1 entry)
RT to enter to win @queerfilmfest tickets from @Miss604 http://owl.li/5zlV302DiCF
The tickets are good for any film (including gala films), but are subject to availability. I will draw one winner at random from all entries at 12:00pm on Sunday, July 31, 2016.
Update The winner is @leanne_susie!