by

Disclosure: Sponsored Post

— This post is sponsored by Metro Vancouver's Never Flush Wipes campaign. Please review the Policy & Disclosure section for further information.
It's a dirty job, but someone's got to do it! On a bright and sunny summer morning I met up with a team of Metro Vancouver workers and engineers at Metro Vancouver's Port Moody Pump Station and I'm not going to lie; I expected it to smell a lot worse than it did.
Metro Vancouver Wastewater Pump Station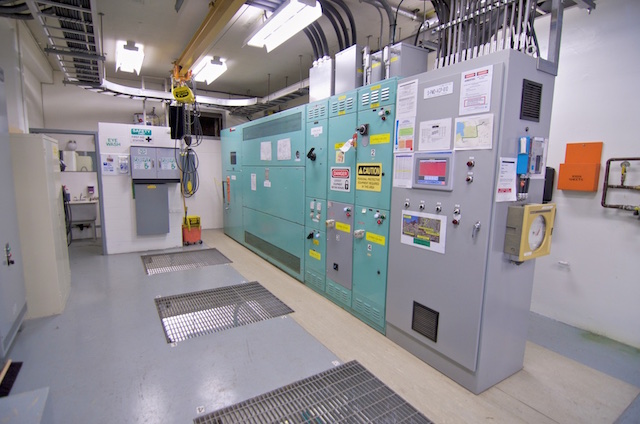 The station, tucked away on Murray Street across from the eastern tip of Burrard Inlet, is just one stop in the region's wastewater network. The facility was very clean, although the wet well on the front side of the building — which of course I told myself I had to peer into from the open doorway for "research purposes" — was less pleasant. On a scale of one to campground-outhouse-after-a-long-weekend, it was right up there.
That's to be expected from a pump station, but what isn't is what I was there to witness: the removal of giant balls of non-soluble waste that we're flushing down the drain each day.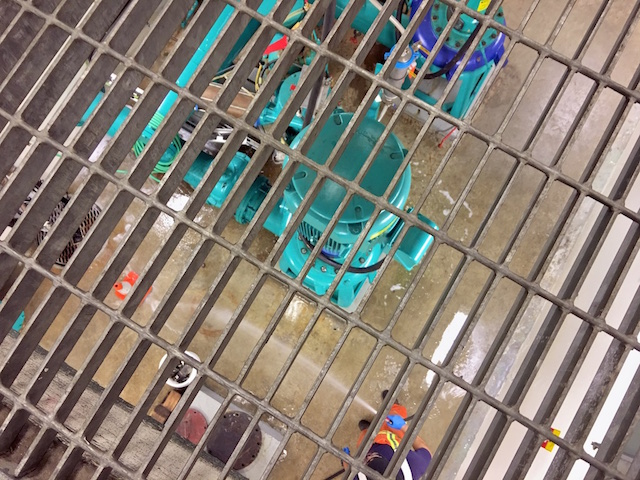 The purpose of my visit was to observe the crew of operators — Jeff Lofgren, Robin Monkman, Joe Casanova, and Mike MacDonald — as they de-ragged the system. This is a maintenance procedure that they, and other Metro Vancouver crews, perform on a regular basis to pull out solid materials (aka rags) from the wastewater system to avoid backups and clogs.
"The issue is essentially people are flushing things down the toilet or putting things down the drain that don't belong," says Devin Kiyonaga, Project Engineer with Metro Vancouver's Sewer Collections Engineering, Operations and Maintenance in the Liquid Waste Services department.
"One of the biggest culprits is wipes, like wet wipes and baby wipes. The thing is, we don't actually know exactly which [brand of] wipes, we just know that we're getting non-woven material and these indestructible wipes coming into our system."
Unfortunately, even products that say they're flushable on their packaging don't break down like toilet paper does. This can affect homeowners by clogging their pipes, but they can also clog municipalities' pipes. Devin says they find them in their system, caught up in the pumps.
Never Flush Wipes
"What happens to us mostly is they will get hung up in our system as they bind together with things like grease and dental floss, hair, and all the other stuff that doesn't break down, and they form these big masses of essentially garbage in our sewer," he says.
"They can then get caught on things within the pipes themselves and cause obstructions, potentially causing spills in the environment. But where we see them mostly is at our pump stations."
The process involves shutting down the whole system, isolating the specific pump, draining it, and pulling the clog ball out. They get masses the size of basketballs (or even beach balls) trying to go through openings the size of a DVD.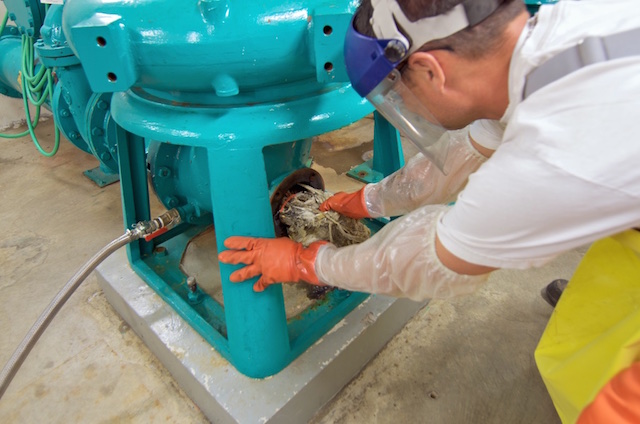 Operators do this on a weekly basis throughout various parts of the region. Some stations are better than others, but the Port Moody station is one of the most common for rags, according to Devin.
What struck me was that in Metro Vancouver, we are all very concerned about what goes into our trash bins, as we take the time to sort various categories of recyclables and compostables. Yet when it comes to what goes down the drain, we are far less discerning.
"I once thought I found an alligator," laughed Robin. "But I flipped it over and saw a suction cup." It wouldn't be too surprising though; these guys come across all kinds of papers, plastics, fabrics, metals and even jewelry.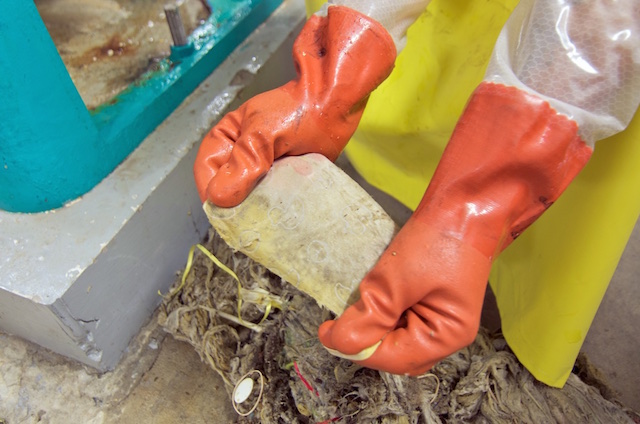 The goal of Metro Vancouver's Never Flush Wipes campaign is to make us think about what we're putting down the drain and into our pipes. The flush-it-and-forget-it way of thinking just doesn't work, and I can definitely say this now that I've seen what people are flushing away to forget.
For the sake of our clogged pipes, flooded basements, and sewage spills in our environment, if it's not toilet paper (or your own human waste), it shouldn't be going in the toilet, no matter if the packaging says "flushable" or not.
Check out Metro Vancouver's Never Flush Wipes campaign online for more resources and to answer any questions you might have.