Scones and mini pizzas were the highlight of our family's culinary adventure at the Fair at the PNE when I was growing up. In my teenage years it was fried onions and burgers. The mini donuts have stood the test of time and in recent years it's all been about the wackiest, most indulgent, state fair inspired eats you can find.
Food at the PNE This Year
"We're proud to present these new food and beverage offerings for the 2016 Fair at the PNE," says Pete Male, Vice President of Sales at Pacific National Exhibition. "Our team has searched across the continent for the most insane and outrageous snacks we can find because food is an important part of the Fair experience. We think attendees are going to love what they see when they come to The Fair at the PNE."
August 20th to September 5, 2016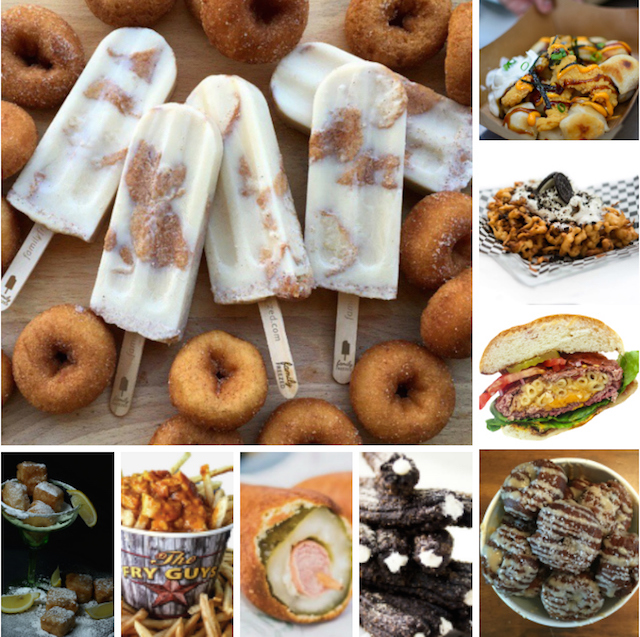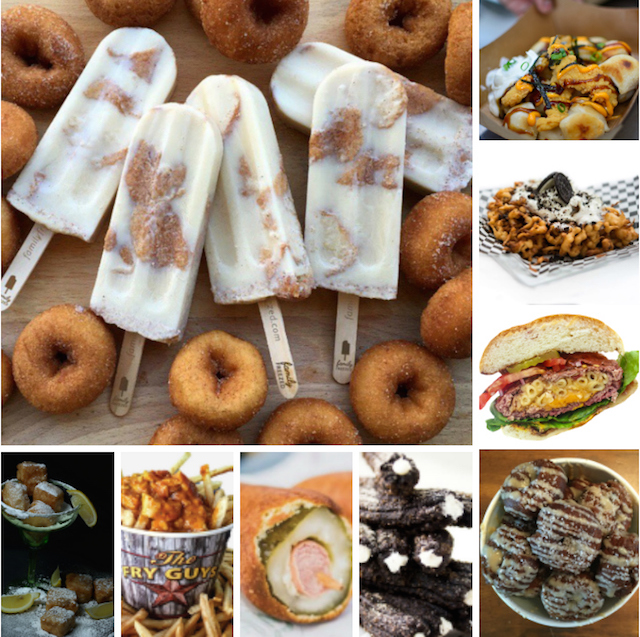 There's something for everyone this year. If you like mash-ups of popular snacks and flavours, if you're looking to go big, or if you like twists on original fair foods.
Mac N Cheese Stuffed Burger, a hand-made beef burger patty that's stuffed with creamy mac and cheese and topped with classic burger toppings. There's also Gourmet Burger's 10lb Burger, The Hercules Burger, for those looking for a challenge — and enough to feed you and your friends.
The Big Pickle Corn Dog is a deep fried pickle stuffed with a wiener, and again if you're looking to level up, try the Biggest Baddest Brat, which is 12 inches of locally crafted Bratwurst.
Butter Chicken Fries, with golden, crispy French fries are topped with delicious Indian butter chicken sauce. Teriyaki Chicken Perogies will also be offered for fairgoers to enjoy this year. These bite size cheddar and potato perogies are lightly pan fried with butter and given a Teriyaki twist.
Mini Donut Ice Pops combine mini donuts with delicious frozen dulce caramel cream and cinnamon, creating the perfect frozen treat on a stick.
Try bacon candy floss, a Reese's Peanut Butter Cup sandwiched between two Oreos, a Deep Fried Oreo Milkshake, Oreo Funnel Cake, Oreo Churros, and even Oreo Rice Pudding.
There will also be Deep Fried Tequila Shot Bites, with fried tequila flavoured cake bites topped off with icing sugar. Salted Caramel Deep Fried Coffee is fresh deep-fried coffee treats drizzled in caramel and Himalayan sea salt.
Check out the food lineup, including the lighter side of fair eating, and plan your trip to the PNE this summer. Sign up for the Donut Dash 5K on August 21st to burn off some calories while you also enjoy tasty treats throughout the course. Follow the Fair at the PNE on Facebook and Twitter for more information.
Related: PNE Concert Series 2016.