by

Disclosure: Sponsored Post

— This post is sponsored in partnership with Travel Alberta. Views are my own. Please review the Policy & Disclosure section for further information.
Make Calgary your home base this summer as you explore some of Southern Alberta's captivating attractions and destinations. Enjoy the city's vibrant event and festival scene, emerging culinary offerings (read about the amazing lunch Keira and I had a Ten Foot Henry), and soak up some culture at the brand new Studio Bell, home of the National Music Centre. Venture out on foot, by bike (keep Mike Morrison's awesome cycle guide handy) and prep the car for a road trip as you branch out to some amazing day trip destinations all within just 90 minutes of town.
Day Trips from Calgary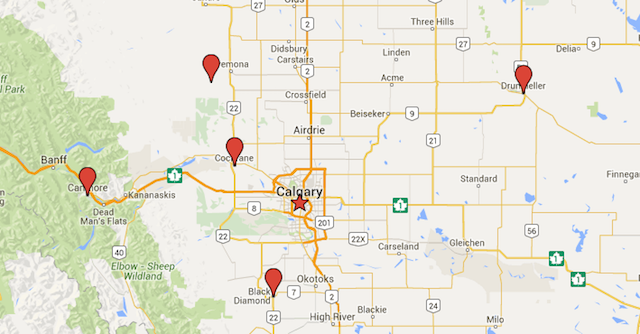 The Cowboy Trail
Alberta's rich western heritage can be found all along the Cowboy Trail, a 700km route along Highway 22 that spans from Mayerthorpe at the north end (just west of Edmonton) and winds south on Cardston (west of Lethbridge). The trail is situated where the Rockies meet the prairie, following a historic route where cattle were once driven from Alberta all the way to Montana by ranchers of the past. Antiques, unique shops, tasty treats, and very friendly faces will greet you along the way.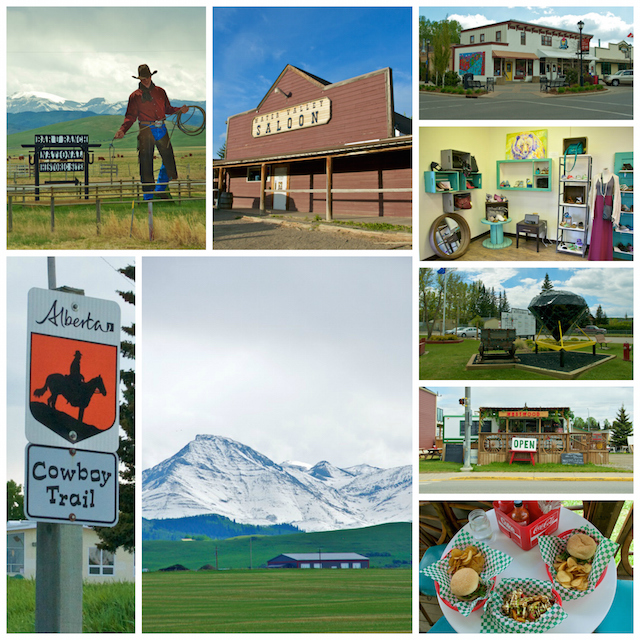 Destination: Water Valley
Distance: 58 min (77.0 km) from Calgary
The 4 way stop in Water Valley, the tiny town with a big heart, leads to family-run businesses, a historic saloon, a community events centre in an old restored church, and year-round events like the Celtic-Folk Festival, Water Valley Days, Art Shows and our picturesque Water Valley Rodeo. There's a golf course, antique boutique, and library too.
If you decide to stay the night, I recommend Back to Nature Retreat, where I had a wonderful B&B experience this spring.
Destination: Cochrane
Distance: 32 min (36.2 km) from Calgary
Steeped in western history and complimented with a quaint downtown core (with unique shops, boutiques, and awesome ice cream), Cochrane is home to provincial parks, a street market, festivals, and the Historic Cochrane Ranche Site. This is the location of Alberta's first large scale livestock operation in 1881, with a 136 acre public park with picnic tables, two fire pits, and an outdoor stage.
Discover something new in a place filled with history. I spent some quality time in the Shoe Closet on 1st Street West where I fell in love with the soft and plush Naketano hoodies on display.
Destination: Black Diamond
Distance: 49 min (66.3 km) from Calgary
"I'm not a chef, I just really like food!" laughed Erin Neale, founder of The Westwood when I stopped in for lunch a few weeks ago. She and partner Chad Kendrick are known for founding the popular Treeline Outdoors adventure supply company and they recently opened up a road-side food counter in Black Diamond that serves up bison burgers, deep fried avocado, fish tacos, fried mac & cheese balls, and some of the most mouth watering creations you'd find at a busy downtown city food truck — but in the heart of cowboy country. Erin brings big city taste to the valley and uses the most of her location to constantly dream up dishes. Neighbours are always dropping off crops (from strawberries or asparagus, to organic farm fresh eggs) and the Westwood uses it all.
Keep heading south to Longview to pick up some of the world's best jerky!
Rocky Mountain Route
Destination: Canmore
Distance: 1 h 13 min (104.3 km) from Calgary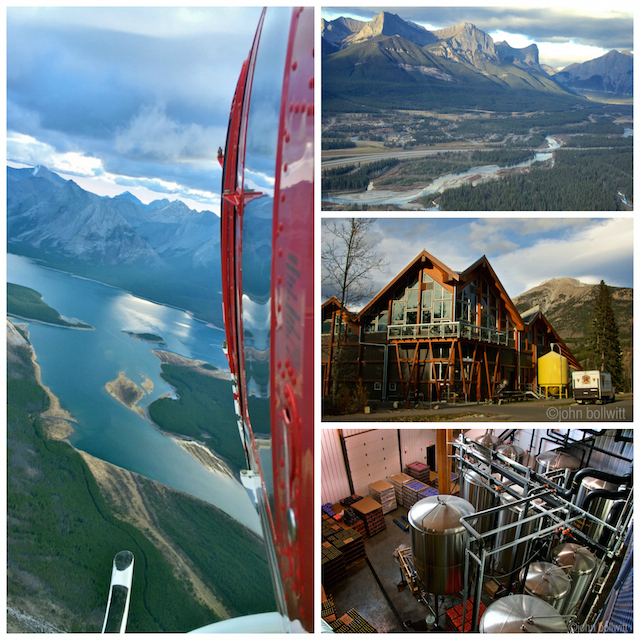 Explore Canmore, a bustling town nestled between rocky peaks and glacier-fed rivers. Streets filled with art galleries, restaurants, and cafes, and outdoor adventure awaiting around every corner. From canoeing, caving, and climbing, to unreal helicopter tours above the valley (and the Rocky Mountains), world class spa facilities, and a local brewery that offers tours (and tastings).
Behold the Badlands
Destination: Drumheller
Distance: 1 h 27 min (135.1 km) from Calgary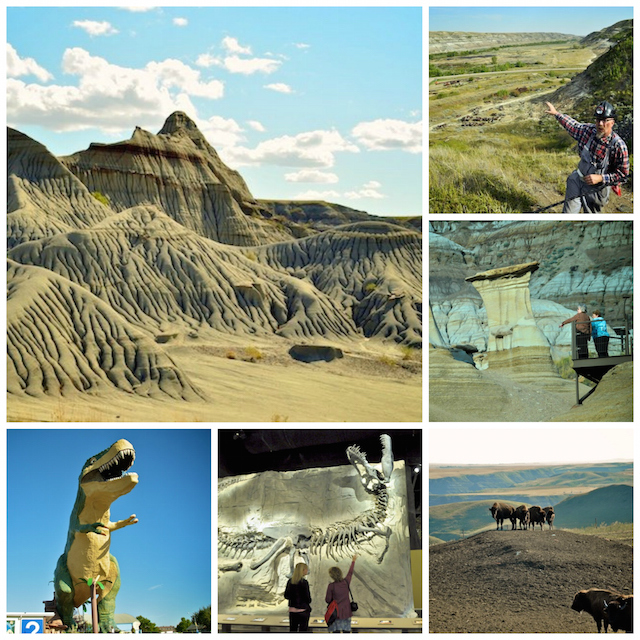 Heading east, you'll leave the towering mountains behind and slip into an ancient world, filled with dust, dirt, fossils, and fascinating history. Drumheller is the Dinosaur Capital of the World, home to the world's largest dinosaur, is home to the world's largest displays of dinosaurs — basically this valley in the Badlands is your dinosaur destination!
Young or old, you'll have your mind blown by the vast, unique beauty of this region that is filled with captivating attractions like Dinosaur Provincial Park, Atlas Coal Mine, and Royal Tyrrell Museum, hikes in the Badlands.
To plan your day trip from Calgary, check out visiting Travel Alberta's website and follow along on Facebook, Twitter and Instagram.