It's time to celebrate dad this weekend by spending some quality time with family and friends. Around town, there's plenty to do, but here are my top 5 picks: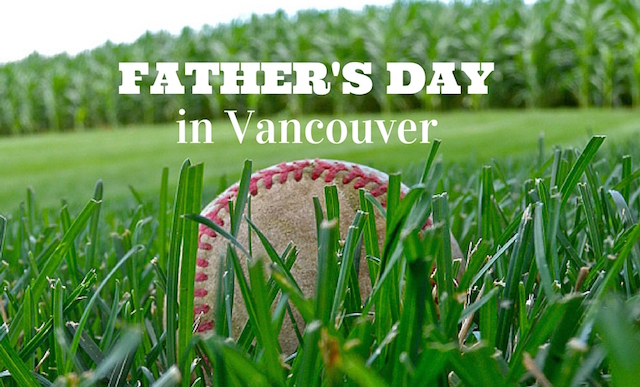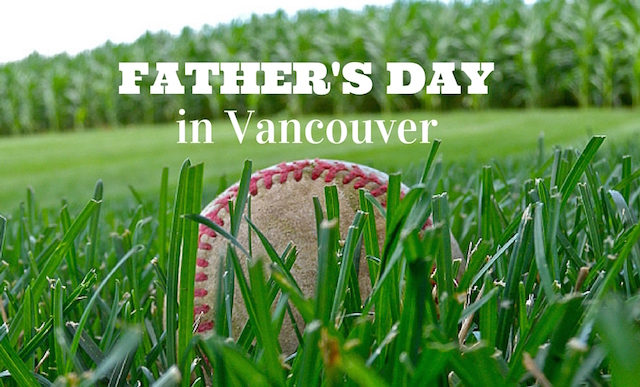 5 Things to do on Father's Day in Metro Vancouver
5. Car Free Day in Vancouver: Check out free community celebrations, some 10-20 blocks long, in neighbourhoods around the city. Featuring live music, food, family fun, and more.
4. Dads get in free to the Whitecaps FC 2 match (with purchase of a regular ticket) on Sunday at Thunderbird Stadium vs Portland Timbers FC 2.
3. Cheer on teams at the annual Vancouver Dragon Boat Festival in False Creek.
2. Does dad like wine and slow-roasted meats enjoyed at picnic tables? Book a ticket to the Fathers Day Wine and Swine event at Township 7 Vineyeards & Winery in Langley.
1. Play catch at the home of the Vancouver Canadians. Bring your own glove and ball, and play catch at Nat Bailey on Sunday from 1:00pm-3:00pm.
More Activities
There's also the Lafarge Lake Annual Free Fishing Day, Fathers Day at the Market (Lonsdale), the Kitsilano Farmers Market, White Rock Farmers Market, International Summer Night Market, and the Richmond Night Market. Read the full weekend event list for more inspiration.
Subscribe to the Weekly Events Newsletter
Never miss my TOP PICKS for events in Vancouver! Receive this event list right to your email inbox by signing up for the Miss604 Weekly Events Newsletter below: