Burnaby Heights Merchants present Hats Off Day 2016, a free celebration of community along Hastings Street in Burnaby. This is a huge one-day extravaganza featuring a colourful main-street style parade with real local flavour, followed by a big street party with a jungle theme this year.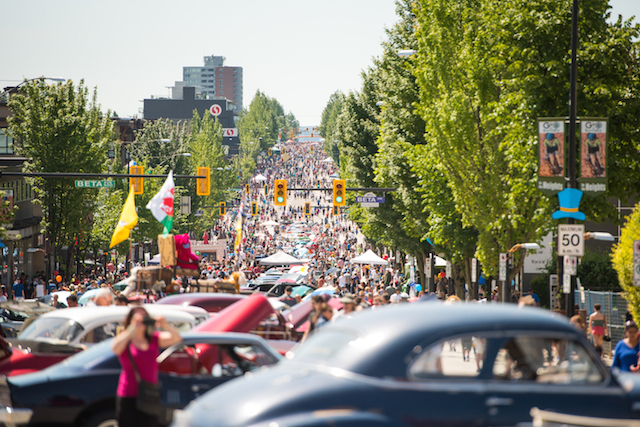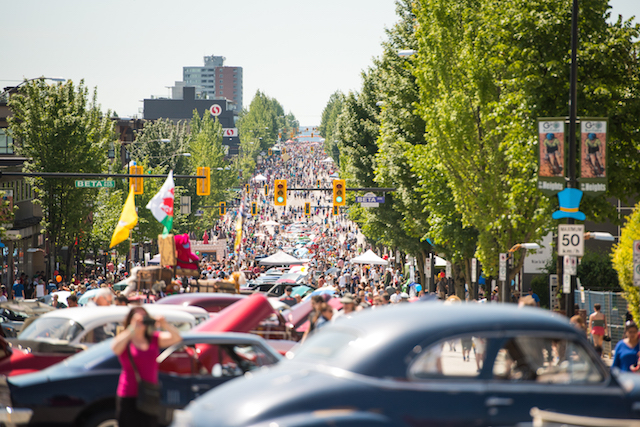 Burnaby Heights Hats Off Day
The first Sunday in June always sees tens of thousands of people take part in this festival, merchants "take their hats off" to their community and their customers.
Where: Hastings Street between Boundary Road and Gamma Avenue
When Saturday, June 4, 2016 from 9:00am to 4:00pm
Admission: Free to attend! Merchants will be selling delicious street-side fare so bring some pocket change to sample the best of the Heights.
This entire ten block stretch of Hastings is shut down to traffic and the streets get packed with activities, entertainment, and delicious food samples. It's fun for every age and it's also dog friendly so bring your four-legged family members too. With multiple activities and attractions, each block has something to experience.
This action packed day starts with a pancake breakfast at 8:30am at Alpha Avenue and Hastings Street. Once you're all filled up on syrupy goodness, find yourself a good spot to relax and watch the parade. The Family Fun Dash is next, this 3-block race promoting activity, health, and fun will be taking place at 9:30am, between Madison Avenue and MacDonald Avenue. This is followed by the jungle-themed parade at 10:00am.
After the parade finishes, the street party commences. Hastings Street features something unique and exciting at each block. The day is filled with numerous street performances, including steel drummers, Brazilian dancing, drumming by Milton Randall, performances by Juno award-winning jazz musician Gabriel Hasselbach, and more amazing artists performing your favourite Jungle hits.
Check out the Show & and Shine, from Gamma Avenue to Willingdon Street, to see all the vintage cars and be sure to vote for your favourites.
Follow the Burnaby Heights Merchant Association on Facebook and Twitter for more information and use tags #HatsOffDay2016 #JungleintheHeights to share the fun online when you're at the event on June 4th.
Miss604 is a proud partner of Burnaby Heights Hats Off Day